---
Get the Comfort of a Professional Dental Night Guard for Teeth Grinding without the Outrageous Price Tag
At ProTeethGuard.com, we provide professionally made, custom dental night guards for teeth grinding directly from the source: a professional dental lab. Save $100's by ordering online directly.
Don't Pay $400 (or more) for a Night Guard at the Dentist
Here's what most dentists don't tell you: they don't actually make the dental night guards they sell. They get them from a professional dental lab that specializes in custom-fitted dental appliances such as night guards, crowns, bridges, and dentures.

Your dentist simply takes an impression of your teeth, sends the impression to a dental lab, and receives a completed night guard two weeks later. While they may charge you $400 or more (we've heard anywhere from $300 up to $800) for your dental teeth night guard, they pay only a fraction of that to have the night guard made at the dental lab.
Treat Teeth Grinding with a Professionally Made Dental Night Guard: Quality and Comfort at an Affordable Price
At ProTeethGuard.com, we believe that the solution for teeth grinding should be accessible and affordable. That's why we've set up an online store for customers to order night guards online. Sleep soundly with a professionally made dental night guard. Here's why you should order from ProTeethGuard.com:
Professional Dental Night Guards: Same as What You Get from the Dentist
That's right: the night mouth guard is the exact same quality as the one you get from the dentist. How do we know? Because we also make night guards for dentists. ProTeethGuard.com is operated by a dental lab located in San Diego County, California. We've been serving dentists for over 10 years and we've delivered thousands of perfectly fitted night guards, dentures, crowns and other dental appliances. We currently make night guards for dentist and we use the same FDA-approved professional materials and process for our online customers.
A Commitment to Your Comfort and Satisfaction: 110% Money Back Guarantee
At ProTeethGuard, we stand behind the high quality, professional night guards we make. We want to make sure that you're perfectly satisfied with the comfort and fit of your night guard. That's why we have a 110% Money Back Guarantee: because we're confident we can satisfy our customers. If you're not satisfied, we'll refund 110% of the purchase price (yup, that's 10% more than what you pay).
A Custom Made Night Guard for Teeth Grinding: the Perfect Fit and Comfort
We custom make each night guard based on an impression of your teeth. Once we receive your teeth impression, we make a plaster mold replica of your teeth at the dental lab. We then craft each custom night guard to fit perfectly over the plaster mold replica.

Each dental night guard is inspected by the dental lab manager, who has over 20 years of experience in the dental industry. If needed, fine adjustments are made to ensure perfect fit and comfort. Once completed, the custom mouth guard is shipped to your address.
Here is a Testimonial from a Happy Customer
"As soon as I received the hybrid night guard, I could tell that it was made with quality materials. I tried it on and it seemed to fit great. After the first night of wearing it, I woke up with a couple of teeth that were sore to the touch. I emailed Pro Teeth Guard and they asked me to send it back so that they could make a minor adjustment to it. They quickly fixed it and sent it back to me.

I have now been wearing it for about a week and I love it! It fits perfectly. It is comfortable and I really like that it isn't bulky and doesn't move around when I sleep. The best part is it has prevented me from clenching my teeth, which means no more headaches or jaw pain!"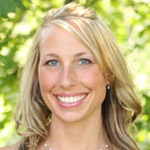 Marisa
- Blogger at
ThePennyWiseMama.com
Ready to put an end to teeth grinding?
Shop for a Professional Dental Night Guard Now
Why Is a Professionally Made, Custom Night Guard for Teeth Grinding the Best Solution?
Teeth grinding (also known as bruxism in medical terminology) usually occurs at night during sleep. It can be exacerbated by high levels of anxiety or stress. Frequent, long-term teeth grinding and clenching will wear down the tooth enamel (hard outer layer) and can lead to oral and other health issues. Symptoms include pain in the jaw muscles and joint (TMJ), headaches, gum recession, as well as fracturing or loss of tooth. In such cases, extremely expensive dental work (surgery, bridges, crowns, root canals and implants) may be needed.

To treat teeth grinding and clenching, most dentists will recommend a dental night guard (also known as a bite guard or occlusal guard), which is a protective mouth guard made from a soft or hard plastic material. These mouth guards are worn while sleeping, and prevent the forces generated during nighttime teeth grinding from doing damage to your teeth (did you know your jaw muscles can generate over 200lbs of force?).

There are three types of mouth guards for teeth grinding:

1. The over the counter, out-of-the-box mouth guards that come ready-to-wear: these mouth guards are cheap; however, there is no way to adjust their fit. Usually, they're bulky, uncomfortable to wear to sleep, and even breathing, difficult. In addition, they also offer limited protection against teeth grinding. Most dentists will not recommend these for their patients.

2. Boil and bite mouth guards can be bought in many pharmacies and offer a better fit. The mouth guard is placed in hot water to soften and then placed in the mouth. It's molded around the mouth using finger and tongue pressure. While these are preferable over the out-of-the-box night guards, they remain bulky and uncomfortable to wear while sleeping.

3. Custom-fitted dental night guards are the best mouth guards for teeth grinding: they are individually made-to-fit at a professional dental laboratory using an impression of the patients teeth. Most dentists will recommend this treatment for their patients. These night guards offer the most comfort and protect the best against tooth abrasion and muscle strain; however, they usually cost $400 or more when you purchase them from a dentist.

Still, $400 is a worthwhile investment for most people, since untreated teeth grinding and clenching can lead to severe symptoms and serious tooth damage, requiring thousands of dollars of dental surgery for restoration and repair. Now, with ProTeethGuard.com, you can order the same quality custom-fitted dental night guards directly from a professional dental lab - the same place that makes dental night guard for dentists.
A Simple 1-2-3 Process to Get Your Custom Dental Night Guard
Ordering you night guard from ProTeethGuard.com is as easy as 1-2-3. Below are the steps:

1. Order online at ProTeethGuard.com and you will receive a complete, easy-to-use home kit for taking your teeth impressions.

2. Use the kit to take an impression of your teeth: a putty material will capture the exact position and shape of all your teeth.

3. Mail your teeth impression to our lab using the pre-addressed envelope provided. Based on your impression, we will deliver a professionally made, custom night guard.
Make your purchase now and receive FREE shipping
Every purchase includes the following:
An impression kit with detailed, simple to follow instructions to take your teeth impression
All inclusive shipping and handling
A professionally made dental night guard for teeth grinding
Shop for a Professional Dental Night Guard Now
P.S.: We want to stress our commitment to your complete comfort and satisfaction. All purchases are covered by our 110% Money Back Guarantee, so you can be confident when you make the purchase.