6 Tips for Better Sleep Through Better Air Quality
5th Apr 2023
If you're struggling to fall asleep or stay asleep throughout the night, you may want to consider taking steps to improve the air quality in your home. Dust, pet dander, allergens, and pollution are just a few of the air quality concerns that could be contributing to your sleep troubles. You can have a better sleep through better air quality in your place.
In this guide, we'll explain the connection between air quality and sleep and give you tips to enhance your home's air quality for more restful slumber.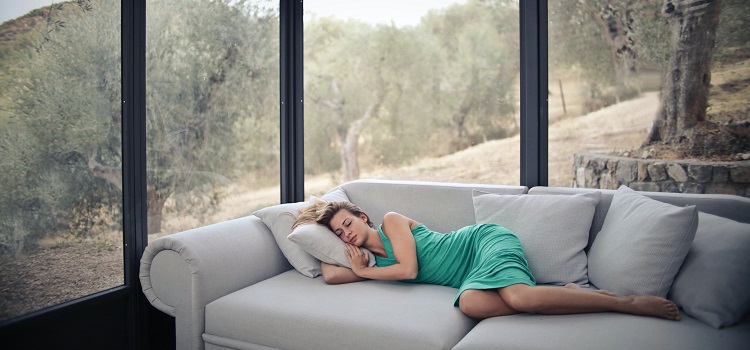 What Contributes to Poor Air Quality?
Pollution, allergens, and poor ventilation can significantly reduce the air quality in your home. Pollution includes particles from fires, motor vehicles, power plants, and factories. These particles can enter your home through openings to the outside, including cracks, open doors, and open windows.
Mold, pet dander, dust mites, and pollen are some of the most common allergens that contribute to poor air quality. These allergens can often be found on clothes and in bedding. When inhaled, they tend to cause nasal congestion, watery eyes, and other symptoms.
Poor ventilation reduces air circulation, trapping pollution and allergens in your home. If you don't have sufficient ventilation in your home, you may notice that the air feels stuffy, and you could see mold on shoes, books, or other items. Condensation might be present on walls or windows, and you may notice dirt on heating and cooling equipment.
How Does Poor Air Quality Affect My Sleep Quality?
If the quality of the air in your room is poor, you're at an increased risk of the following health problems:
Upper airway irritation
Nasal congestion
Coughing
Sneezing
More severe sleep apnea symptoms
All of these health issues could wake you up at night, and they may make it harder to fall asleep.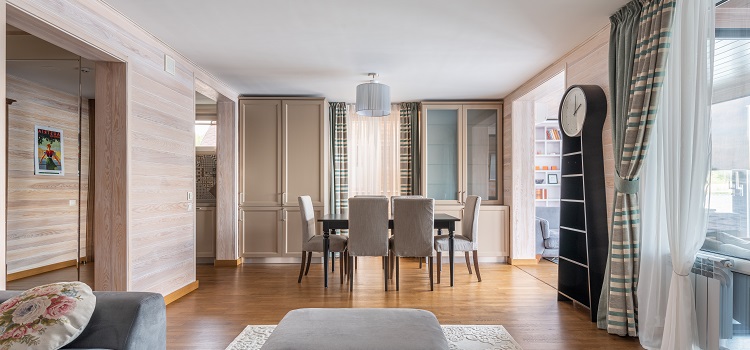 What Can I Do To Improve the Air Quality in My Home?
You don't have to live with poor air quality in your home. These simple tips can help you breathe easier and sleep better.
1. Improve Ventilation
To get the air flowing more easily in your home, you may want to open the windows on days when the air quality is good. You can turn on fans to enhance air circulation. In addition, always make sure to have your heating and air conditioning units serviced regularly. Keeping your heating and cooling equipment in good shape will reduce your exposure to dust and other allergens that can make it hard to sleep.
2. Focus on Filtration
Using an air purifier with a high-efficiency particulate air (HEPA) filter will remove dust, pollen, pet dander, and many other allergens from the air. For the best sleep, you should place the air purifier in your bedroom. Air purifiers with HEPA filters are available in various sizes. Make sure you purchase a model that's large enough to clean all of the air in your room.
3. Use a Dehumidifier or Humidifier
The ideal humidity level for your home ranges from 30 to 50 percent. If the humidity in your home is outside of this range, bacteria, dust mites, mold, and other allergens may grow more easily. This growth could trigger a variety of respiratory issues, including asthma flare-ups and an increase in allergy symptoms.
You can measure your home's humidity level with a hygrometer. If the results are outside of the healthy range, you may need to use a dehumidifier or a humidifier.
Dehumidifiers reduce humidity levels by collecting excess moisture that accumulates in the air. You may need to use one if you notice condensation or stuffy air in your home. Your dehumidifier will decrease condensation, and you should notice improvements in your breathing.
Humidifiers increase the humidity in your home by releasing water vapor or steam. Standard humidifiers can relieve dry sinuses and cracked lips. If you're struggling with respiratory issues, a cool-mist humidifier is recommended to help with alleviating cold symptoms and making it easier to breathe.
When you use dehumidifiers and humidifiers, make sure to clean them regularly. Always follow the cleaning instructions in the product guides. Using dirty equipment could make your breathing and sleeping problems worse.
4. Keep Your Home Clean
To prevent the buildup of dust mites and allergens, clean your bedding, carpets, curtains, and upholstered furniture frequently. You should wash your sheets in hot water at least every two weeks to kill bacteria and remove allergens. If you see mold or mildew in your home, you can use a diluted bleach solution to remove it. Vacuums with HEPA filters may be useful for cleaning curtains, carpets, and upholstery.
5. Keep Pets in Designated Areas
Pet fur can accumulate on your sheets and bedroom furnishings, making it difficult to sleep. For restful sleep and easier breathing, keep your pets out of the bedroom. Instead, allow your pets to use designated areas for resting and sleeping. Make sure to vacuum and dust those areas frequently so that they stay clean.
6. Monitor Air Quality Reports, Pollen Counts, and Allergen Forecasts
Air quality reports, pollen counts, and allergen forecasts will let you know when there are air quality issues, high pollen counts, or significant levels of allergens in your area's outdoor air. The government publishes daily information on air quality at airnow.gov, and most weather stations provide local information about pollen counts and other allergen levels.
Related Articles: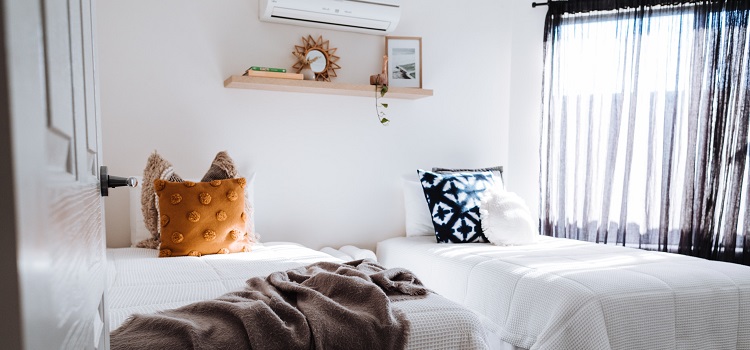 On days with poor air quality, high pollen counts, or increased allergen levels, you can take action to protect your sleep and your overall health. Make sure to keep your doors and windows closed, and take steps to keep the air flowing inside your home. For example, you may want to consider turning on fans or using your air purifier.
Living with poor air quality can have a negative impact on your sleep, breathing, and overall health. With pollution, pollen, mold, and so many other allergens in the air, achieving good indoor air quality may feel daunting. However, by using the simple tips in this guide, you'll be well on your way to enjoying cleaner air, easier breathing, and deeper sleep. If you have additional concerns about your home's air quality and its impact on your health, always consult your doctor for personalized advice.
Sources: