Boil and Bite Mouth Guard
1st May 2022
While boil and bite mouthguards might seem like an appealing treatment option due to their low price tag, they are not the best defense against teeth grinding. These inexpensive, over-the-counter products can be purchased at drug stores, sporting goods stores, and online through retailers such as Amazon. Boil and bite guards are more widely used to protect the teeth during contact sports. If you want the best protection for your smile and your oral health, then you want the best mouthguard. Does boil and bite mouth guard provide teeth grinding protection? How do they compare to custom fitted guards? What's the best treatment option?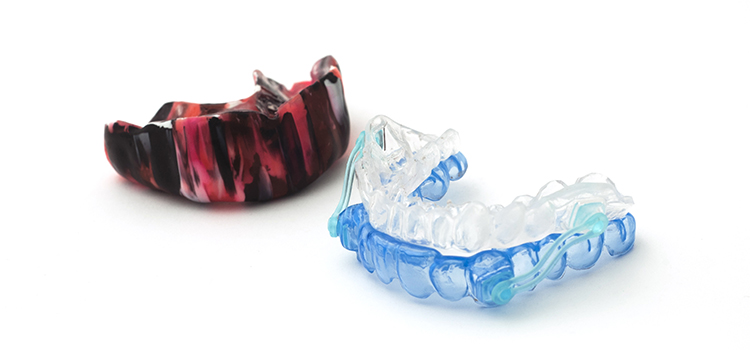 Can Boil and Bite Mouth Guards be Used for Teeth Grinding?
The American Dental Association strongly encourages anyone participating in a sport that has a significant risk of dental trauma or orofacial injury to wear a mouthguard. When it comes to sports mouthguards, boil and bite mouth guards like those from Shock Doctor will certainly do the trick.
Unfortunately, these devices do not provide apt protection from the teeth grinding and jaw clenching associated with bruxism. Over-the-counter guards are used in sports because they can absorb shock if contact is made during the sport. However, teeth grinding places prolonged and immense pressure on the teeth, so it requires care and protection not offered by boil and bite or stock mouthguards. As Allred Family Dentistry explains, wearing a sports mouthguard as a bruxism mouthguard could be bad for your bite.
Experts tend to agree that custom-fit mouthguards offer the best protection against bruxism and its painful symptoms such as jaw pain (of the upper and lower jaw), tooth sensitivity, and headaches. While boil and bite mouthguards are cheap and convenient, they are made from inferior materials that don't hold up against the fierce pressures that bruxing brings to the table. To make matters worse, they tend to be bulkier, so they are less comfortable to wear and can have negative implications on your bite if worn over long periods of time.
Boil and bite mouthguards that are designed for bruxism do have their uses. You might choose one because it's an easy and affordable way to try a mouthguard to see what it's like. Alternately, you might be using one temporarily, while waiting on the arrival of your custom-fitted mouthguard.
Can Boil and Bite Mouthguards Make Teeth Grinding Worse?
Dr. Samantha Rawdin tells Wirecutter that "drugstore mouthguards are made from softer, squishier plastic [compared with medical-grade guards] that can make some people clench their teeth more, defeating the purpose." In fact, making do with an over-the-counter night guard for too long can actually have negative impacts on your dental health. The bulky, ill-fitting nature of these devices can aggravate underlying conditions like gum disease, inflammation, and aging dental work. Dr. Leena Palomo tells Wirecutter that this can result in a need for "more invasive and traumatic treatment once the person finally goes to the dentist." These invasive dental treatments are often expensive and painful, but treating bruxism with a custom fitted guard can improve your chances of avoiding such procedures.
Related Articles:
How do Boil and Bite Mouth Guards Work?
As WebMD explains, boil and bite mouth guards are made from thermoplastic material. This allows the mouthguard to be molded to your bite. The basic process for fitting this type of mouthguard is fairly simple:
Heat water in the microwave or on the stove.
Place the mouthguard in the hot water to soften it.
Remove the mouthguard from the boiling water, and place it in your mouth.
Bite down with firm, steady pressure. Ensure that all your teeth from your front teeth to your molars are fully engaged.
Disengage your teeth carefully to keep the impression crisp, and remove the mouthguard from your mouth.
Run cold water over the device to set the impression.
Trim any excess material or rough edges, if needed.
Instructions for a boil and bite mouth guard vary by brand, so your product's may be slightly different. Be sure to read any enclosed directions and safety warnings before you attempt to mold a mouthguard to your teeth. While boil and bite guards offer some customization to your teeth, they do not have the customization and quality of dental night guards.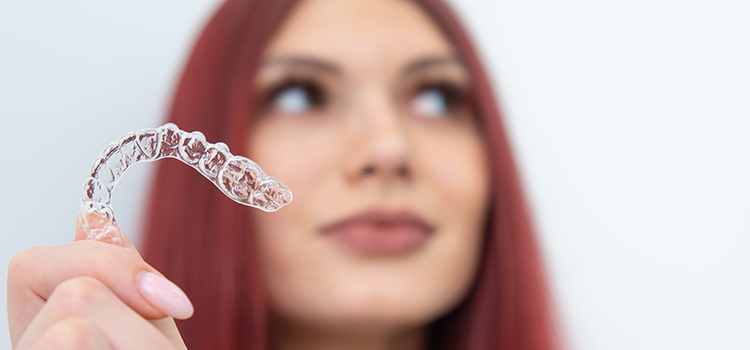 What can you Expect From a Custom Mouthguard?
Custom mouthguards are generally crafted from medical-grade materials and made in professional laboratories to perfectly fit your mouth using impressions of your teeth. This provides customized protection for your upper teeth and lower teeth during daytime or nighttime teeth grinding. They may be ordered directly from your dentist when you want a professional-fit mouthguard or from an online company like Pro Teeth Guard that specializes in working directly with the public. A custom-fit dental guard is more expensive and takes slightly longer to obtain. However, it's a higher quality product that's made from more durable materials, so it lasts longer. It also tends to be more comfortable. As a result, many people consider this type of dental guard to be a better value.

Shop Now
Boil and Bite Mouthguards are not the Best Treatment Option for Bruxism
Boil and bite mouthguards are an option for teeth grinding and jaw clenching, but they're not at the top of dentist's list for protecting your smile. At Pro Teeth Guard, we don't recommend over-the-counter mouthpieces for the treatment of either bruxism or temporomandibular joint disorder (TMJ). Instead, we encourage you to listen to the experts and choose a custom-fit nighttime dental guard as part of your bruxism management strategy.
If you're searching for a custom-fit mouthguard at an affordable price, be sure to check out the selection at Pro Teeth Guard. We make our night guards in a dental lab using professional materials and processes, and every night guard is guaranteed to fit comfortably. This is effectively the mouthguard that you'd receive from a dentist.
References: