BPA Free Night Guard
10th May 2020
If you are a first time buyer, you may be interested to know what's in your night guard. After all, this device will be spending time in your mouth in order for it to do its job. BPA, or bisphenol A is one material you want to avoid when purchasing a night guard. It is important that you feel confident and informed when purchasing your mouthguard. We'll explore why BPA is something you should avoid when purchasing your device, where you should look for BPA free night guard options, and some other materials that do and don't belong in your dental device.
WHERE TO FIND BPA FREE NIGHT GUARDS
Dentists tend to recommend that patients battling teeth grinding or TMJ use professionally made, custom dental night guards. These dental guards are created in professional dental labs from FDA-approved materials, so you don't have to worry about BPA or other harmful chemicals. You can purchase custom fitted guards from your dentist or from an online retailer.
Your other option when it comes to mouthguards is over-the-counter one-size-fits-all guards or athletic mouth guards. These are not typically recommended for bruxism as they are often bulkier and less durable than custom-made mouthguards. They are not crafted in the same professional dental labs.
Whether you decide to purchase a custom fit night guard or a generic over-the-counter mouth guard, check that it says "BPA free" on the packaging.
Related Articles:
OTHER MOUTHGUARD MATERIALS
The materials that your dental mouthguard is made of depends on the type of guard you purchase. There are different guards available for varying levels of bruxism severity.
At Pro Teeth Guard, our mouthguards are latex, gluten and BPA free mouth guards. They're made with these high-quality materials:
Soft night guards are intended for individuals with mild symptoms who tend to clench their teeth. They're composed of a thin layer of flexible, rubbery vinyl to provide a comfortable barrier between the teeth.
Designed for heavy grinders, hard night guards are durable appliances made from an elasticized acrylic. These thermoplastic night guards soften slightly in warm water to provide a more comfortable fit. Pro Teeth Guard's hard night guard contains dialkyl, a safe phthalate to maintain its thermoplasticity.
Some acrylics also contain methyl methacrylate. The potential for exposure is very low since the material is cured, so it's generally considered safe.
Dual laminate mouthguards are made from a hard outer layer and a cushioned inner layer for durability and comfort. This hybrid mouthguard is made for those with moderate or heavy grinding. Our dual laminate guards combine a hard outer layer with a cushiony inside for the ideal mix of strength and softness.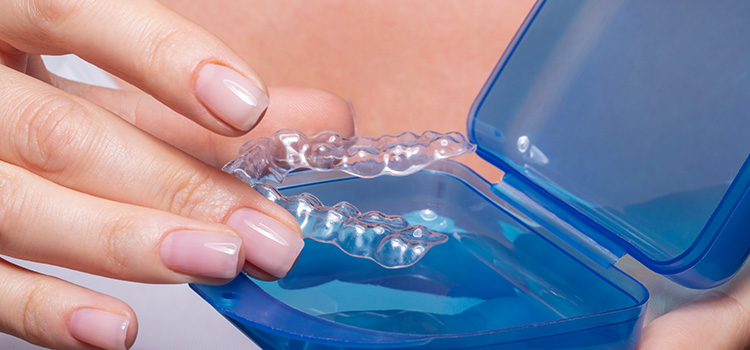 WHAT IS BPA?
BPA is a chemical material that has long been used to make plastics and resins. Mayo Clinic explains that BPA is commonly found in food and beverage containers such as water bottles and food cans. BPA and its health risks are highly debated in research. Some experts believe bisphenol A is cause for concern because of "the possible health effects on the brain and prostate gland of fetuses, infants and children… Additional research suggests a possible link between BPA and increased blood pressure, type 2 diabetes and cardiovascular disease". That being said, the FDA (U.S. Food and Drug Administration) does conclude that BPA is safe at very low levels. Generally, it is in your best interest to avoid BPA when possible, as research is still being developed to understand the full extent of its harmful effects.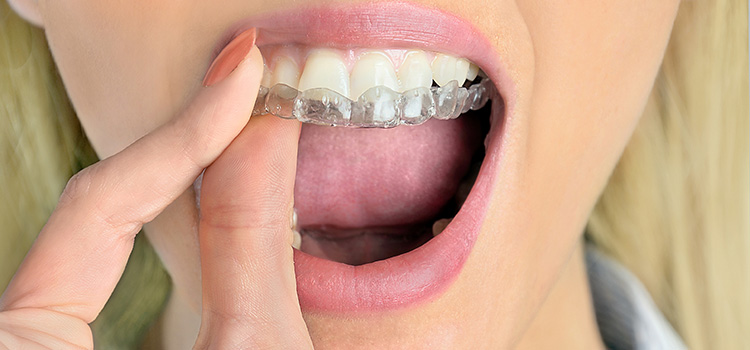 CONCERNS ABOUT BPA IN NIGHT GUARDS
Since 2010, the FDA has stated that animal studies are worrisome enough to trigger "some concern" about BPA's effects, especially in fetuses, infants, and children. BPA has been linked to a range of health concerns:
Heart issues
Cancer
Fertility troubles
Hormone disruption
Brain and behavioral problems
Obesity
Diabetes
Asthma
With such serious health conditions being linked to BPA, it's natural to worry about whether your mouthguard contains BPA. After all, a mouthguard is meant to be worn in your mouth for extended periods of time, with routine contact with the teeth and gums.
Fortunately, mouthguard users don't need to worry. High-quality mouthguards made from professional-grade dental materials do not contain BPA. Custom fitted night guards are made in dental labs which are required to clear all of their materials and devices by the FDA, so you can rest assured they are safe for use and BPA free mouth guards.
BPA FREE NIGHT GUARDS
Health-conscious consumers pay attention to the chemicals in the items they use, and mouthguards are no exception. For such consumers, it's easy to find mouthguards that are BPA free. No matter where you're considering purchasing your mouthguard, check that it is made without BPA.
At Pro Teeth Guard, you can get a BPA-free, custom-fitted mouthguard at an affordable price. Our night guards are crafted in a professional dental lab from FDA-approved materials. We promise a perfect fit from every mouthguard with our 110% money-back guarantee.
References: