Does Medicare And Medicaid Cover Night Guards?
14th Apr 2022
It can be difficult to get a straight answer when it comes to health insurance plans. Different dental insurance packages have varying levels of coverage and covered services, so there are generally no "one size fits all" answers. This is especially true for U.S. dental insurance packages. Even specific questions can be tricky. If you've gone into your dental office for a checkup and have been recommended a night guard, you might be wondering: Does Medicare and Medicaid cover night guards?
Night guards are oral appliances worn between the upper and lower teeth to protect the teeth and jaw from varying conditions including bruxism, temporomandibular joint disorder, and sleep apnea. They are widely recognized by experts as one of the most common and effective treatments. Unfortunately, the fact that your doctor or dentist recommends a night guard doesn't guarantee that your insurance will cover it.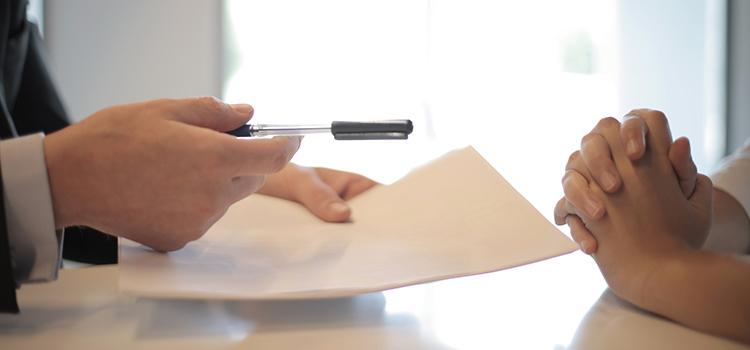 Does Medicare Cover Night Guards?
A quick visit to Medicare.gov makes it very clear. "Medicare doesn't cover most dental care (including procedures and supplies like cleanings, fillings, tooth extractions, sealants, root canals, partial dentures, dental plates, or other dental devices)." With Original Medicare, which includes Medicare Part A and Part B, you're likely to pay 100% for night guards or other dental procedures.
If you have Medicare Part C, it is possible that your plan might include dental coverage not offered by Medicare Part A and B. Medicare Advantage Plans are optional, supplemental plans that people eligible for Medicare can choose to purchase. These plans offer a way to access insurance with dental, vision, or hearing benefits. However, every plan is different. If you have Medicare Part C, you'll need to review your specific plan to see exactly what dental benefits it offers and what exclusions might limit your coverage.
Does Medicaid Cover Night Guards?
Sorting out Medicaid's coverage is a little tougher. As Medicaid.gov indicates, the states are required by the federal government to provide dental coverage (and emergency services) for children, but the types of services available vary by state. At a minimum, they must offer dental treatments for the maintenance of dental health. In addition, they must provide care for restorative services and relief of infections and pain. Depending on the state and the patient's situation, it may be possible for a persistent provider to make a persuasive argument that a night guard is necessary for the maintenance of dental health. However, some dental providers may not be willing to make the effort. In some states, coverage for night guards may not be available under any circumstances.
For example, the state of New York offers "No spending limit; covers preventive, periodontal, dentures, and oral surgery services" but they do not cover orthodontics. Alternatively, in Utah, "Non-pregnant adults only have limited emergency dental benefits". In California, "If shown to be medically necessary, services can go beyond the yearly $1,800 limit". Visit Medicaid Adult Dental Coverage by State for more information on your state's coverage.
States are not required to provide any dental benefits for adults who are eligible for Medicaid, according to Medicaid.gov. Despite the lack of minimum requirements, most states do provide emergency adult dental coverage. However, less than half provide any sort of comprehensive dental benefit. Adults with Medicaid dental benefits who are wondering if they might have coverage for a night guard should check with providers in their state for more information.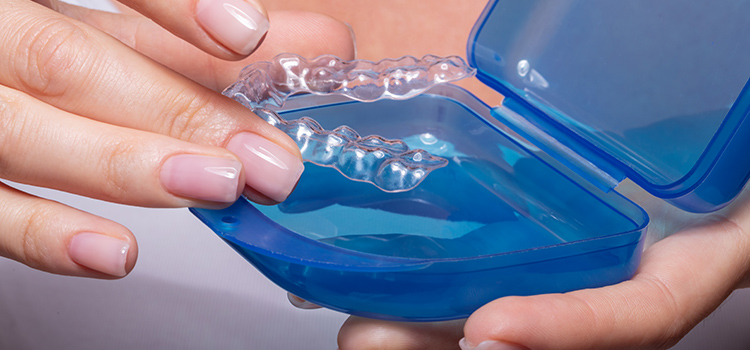 The Main Differences Between Medicare And Medicaid
Medicare and Medicaid may have similar-sounding names. However, they are two separate programs with distinct differences.
Medicare
Medicare is a federal healthcare program. It generally serves people over 65, regardless of their income level. However, it also provides benefits for younger people with disabilities. Medicare is composed of multiple parts:
Medicare Part A: Hospital Insurance
Medicare Part B: Medical Insurance
Medicare Part C: Medicare Advantage
Medicare Part D: Drug Coverage
Medicare coverage isn't uniform. People have some choice in which parts of the health plan program they sign up for. In addition, they have the option to purchase supplemental insurance plans from private insurers. If they decide to do so, they get to choose which plan they wish to purchase. For this reason, night guard coverage is not uniform across Medicare insurance plans.
Medicaid
As the Consumer Guide to Dentistry reports, the Medicaid program is a partnership program between the federal government and the states. Ideally, it is available to low-income patients of all ages, but the states are only required to provide services for children and pregnant women. The state is expected to pay at least 50% of associated payments, so patients may have copayments. In addition, the kind of dental treatment that is covered varies by state. Eligibility requirements for patients will also vary.
With the variations in treatments provided and populations served, few would claim that Medicaid coverage is standardized across the country. Anyone seeking answers needs to contact representatives for the state that they live in.
Is There An Affordable Way To Source A Night Guard?
In 2019, 47% of Medicare beneficiaries didn't have dental coverage, according to the Kaiser Family Foundation. As a result, they would lack coverage for something as basic as dental X-rays. Night guards certainly wouldn't be covered.
While most dental plans do not cover night guards, the IRS does qualify dental appliances as eligible medical expenses on the following accounts:
Flexible Spending Account (FSA)
Health Savings Accounts (HSA)
At Pro Teeth Guard, we accept FSA and HSA cards directly at checkout.
As Humana explains, night guards are simple, effective dental devices that are used to treat a number of health concerns, including bruxism. People who brux unconsciously grind their teeth and clench their jaws. These behaviors can cause a great deal of damage and pain, so being proactive and taking steps to safeguard your smile is good for your oral health and your wallet.
While there are cheaper over-the-counter mouthguard options available, these appliances do not provide the same protection and comfort of custom fitted night guards. A custom-fit night guard is created from a mold of your teeth and made from medical-grade materials. It fits more comfortably and lasts longer than night guards made from cheaper materials. When you order online, as opposed to ordering one through your dentist, you can save hundreds of dollars, while still receiving the same quality.
Related Articles:

Shop Now
Because programs like Medicare and Medicaid don't provide uniform coverage, it's impossible to say if they cover night guards with 100% certainty. If you aren't sure about what your insurance offers, check with your provider. Are you searching for a custom-fit mouthguard at an affordable price? Visit Pro Teeth Guard. We make our night guards in a professional dental lab, and every night guard is guaranteed to fit comfortably with our 110% money-back guarantee.
References: