How To Fix Lockjaw
13th Feb 2022
Parents frequently caution their children not to pull faces because they might find their expressions stuck. While making silly faces isn't one of the causes of jaw muscle spasms (trismus), the unlucky individuals who find themselves battling the condition might find themselves remembering those childhood warnings. Trismus is a sustained spasm of the chewing muscles. It's commonly referred to as lockjaw because it can make it difficult to open the mouth fully and might result in the jaw being frozen in place while the mouth is partially open. Lockjaw is a common symptom of temporomandibular joint disorder, or TMJ/TMD, but there are several possible causes. Fortunately, there are also several treatments that offer strategies for how to fix lockjaw. The right treatment depends on the underlying cause.
If you want to learn how to fix lockjaw, start by learning how to identify the condition. Then, explore its causes before taking a look at popular treatments for the condition. You may also want to consider common home remedies that can offer immediate relief for any discomfort.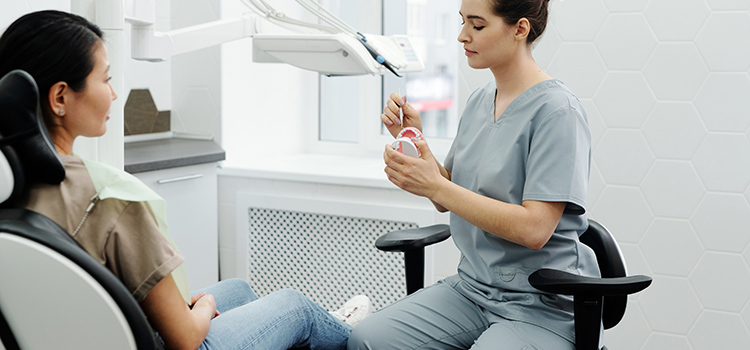 Treatment Options for Lockjaw
The best way to ensure proper care is to address the underlying cause of lockjaw. You may need to work with your healthcare provider to find the right treatment for your situation. As MedicineNet reports, there are several options:
Mouthguard: If bruxism or TMJ disorder is to blame, a night guard or splint may be recommended. When teeth grinding and jaw clenching put stress on the temporomandibular joints, wearing this device can help prevent additional damage by absorbing the pressure on the jaw joints.
Physical Therapy: Therapists may try exercises to stretch and relieve the muscles. You might consider TENS for TMJ treatments or massage sessions to relax them as well.
Botox: Botox injections into the jaw muscles can temporarily weaken them, and force them to relax.
Muscle Relaxants: Muscle relaxants are sometimes prescribed to ease tension and pain. When the overworked muscles finally rest, lockjaw is far less likely.
NSAIDS: When inflammation is a problem, prescription painkillers and anti-inflammation medications such as Ibuprofen are sometimes used to control pain and tame the body's inflammatory response.
Supplements: Deficiencies in magnesium and calcium have been linked to issues with lockjaw. Glucosamine is another supplement often used to improve joint health.
What Home Remedies Provide Immediate Relief for Lockjaw?
Lockjaw can be uncomfortable. You'll want to see a doctor for proper treatment, but you can turn to some simple home remedies for comfort while you wait for an appointment:
To loosen the tight, achy muscles, apply a moist heating pad or warm compress for no more than 10 minutes at a time.
To reduce pain, use an ice pack for no more than 10 minutes at a time.
To ease tension, use your fingertips to gently massage sore jaw muscles.
To prevent jaw strain, avoid opening your jaw widely. Choose soft foods, and take small bites.
What Is Lockjaw?
"The temporomandibular joint (TMJ) is one of the most heavily utilized and underappreciated joints in the human body," according to Harvard Health Publishing. These two jaw joints, which connect either side of the lower jaw to the skull, are involved in any mouth movement, so they see lots of use. However, few people give them a thought until something goes wrong. They're also surprisingly complex structures that involve multiple muscles working in conjunction to perform finely tuned actions like speaking and powerful ones like chewing.
Related Articles:
Lockjaw is a common symptom of TMD. The defining symptom of lockjaw is not being able to open your mouth fully. Most people can comfortably fit three stacked fingers in their mouth. If you can't, it may signal a problem. Medical News Today reports that common side effects of lockjaw include the following:
Difficulty opening the mouth to at least 35mm
Jaw pain
Problems biting or chewing
Difficulty flossing or brushing the teeth
Trouble swallowing saliva or certain foods
Headaches
Earaches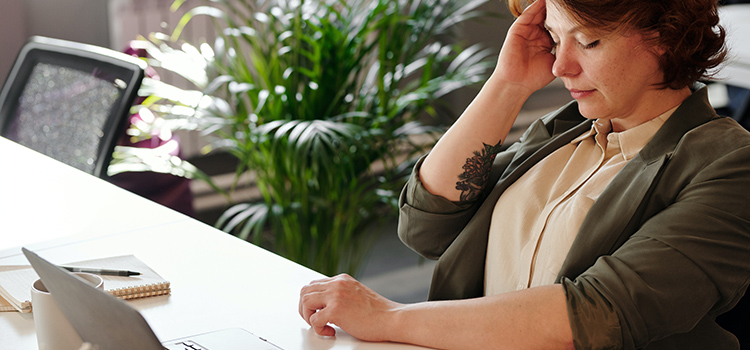 What Causes Lockjaw?
Lockjaw occurs when the muscles surrounding the TMJs spasm, affecting jaw movement. As Healthgrades indicates, several things can cause this issue:
TMJ: Overactive jaw muscles can put enormous pressure on the joint, triggering TMJ pain. Over time, it may also cause it to malfunction and lock. TMJ is often a chronic condition, and people can develop lockjaw even if they aren't currently troubled by discomfort from their TMJ.
Tetanus: Lockjaw was once used interchangeably with tetanus. That's because a telltale sign of tetanus is a tightening of the jaw muscles. Thankfully, vaccinations have reduced the risk of this potentially fatal bacterial infection. Now, it's much less common, and the term lockjaw has been expanded to cover a wider range of conditions.
Jaw Damage: When an injury or illness causes damage or dislocation of the joint or the surrounding structure, lockjaw may occur. In a similar fashion, damage to nearby nerves or muscles can be a trigger.
Infections: Infections like tonsillitis or mumps can cause lockjaw. Maintaining good oral health is vital because an abscess is another potential trigger.
Inflammation: Inflammatory causes include autoimmune diseases and arthritis. Inflammation of the soft tissues around the TMJs is also problematic.
Medication: Some medicines can trigger lockjaw. The most frequent culprits are anti-nausea medications and antipsychotic medications.

Shop Now
How to Fix Lockjaw
Dealing with lockjaw can be painful and frustrating. However, identifying the underlying cause can help you and your healthcare team find the right treatment, and home remedies can offer comfort. If you are unable to identify the cause of your lockjaw on your own, make sure you schedule an appointment with your doctor for medical advice. Is a night guard for teeth grinding part of your treatment plan? At Pro Teeth Guard, you can get a custom-fit mouthguard at an affordable price. We make our night guards in a professional dental lab, and every night guard is guaranteed to fit comfortably with our 110% money-back guarantee.
References: