How To Relieve Tooth Pain From Grinding?
27th Feb 2022
Learning how to relieve tooth pain from grinding is a topic that many people with bruxism are keen to explore. Sadly, tooth pain is just one of the many uncomfortable symptoms associated with bruxism. Habitual teeth grinding and jaw clenching are also known to cause jaw pain and aching jaw muscles, earaches, headaches, gum disease, and temporomandibular joint dysfunction, or TMJ disorders (TMD).
Fortunately, several treatment options address both bruxism and the tooth pain associated with it. Seeking a solution as soon as you notice any symptoms of bruxism can help you avoid discomfort and tooth damage.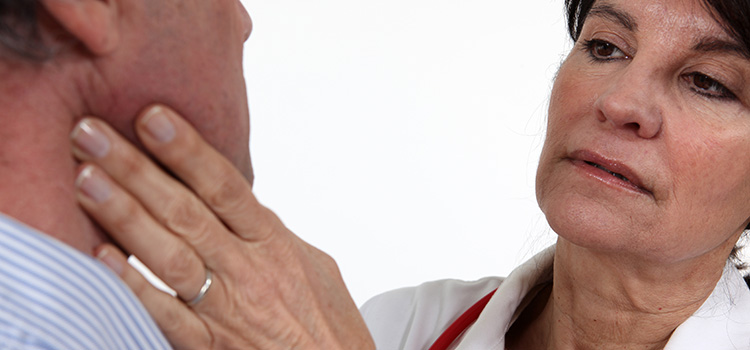 How Do You Relieve Pain From Tooth Grinding?
Treating your bruxism effectively is the best way to find relief from the tooth pain that tooth grinding can cause. Identifying the underlying causes of bruxism is the best way to select your treatment. Thankfully, there are several strategies available to assist you in managing your bruxism. Finding the combination that suits your unique needs may require some trial and error, but it can help you feel better and protect your smile. Sometimes, a combination of treatments is the best way to achieve pain relief.
Use a Night Guard
When you unconsciously grind and clench your teeth, you are placing up to 250 pounds of force on your teeth, according to the Sleep Foundation. That can be incredibly damaging. It also makes it easy to understand why tooth pain is such a problem for people who suffer from sleep bruxism.
Night guards and splints offer a user-friendly solution to relieve pain from tooth grinding. A treatment readily recommended by experts, these devices provide a physical barrier between the upper and lower teeth, absorbing force and preventing tooth contact. Custom fitted night guards are crafted from medical-grade materials like acrylic. When worn properly, this barrier stops or minimizes grinding, preventing pain and damage.
Address the Underlying Cause
Healthcare professionals aren't exactly sure what causes bruxism, but they know that a variety of physical, psychological, and genetic factors are often involved. Cedars Sinai suggests that working to identify and address the underlying cause of your bruxism may be the most effective way to relieve tooth pain from grinding. There are several risk factors for bruxism:
Stress: Bruxism often begins when people are stressed. Sometimes, getting the stress under control will bring an end to the teeth grinding. Therefore, relaxation techniques, meditation, and counseling are frequently suggested. In some cases, antidepressants may be prescribed.
Underlying Medical Conditions: Some medical conditions have a strong association with bruxism. Attention deficit hyperactivity disorder, or ADHD, anxiety disorders, and acid reflux can all raise a person's risk. Sleep disorders like sleep apnea and sleep-related movement disorders also increase the risk for developing bruxism and TMJ. Treating the underlying medical condition may put bruxism to rest.
Medication Side Effects: Teeth grinding is a side effect of some medications, such as SSRIs (antidepressants). If you suspect that your bruxism may be a result of medication, talk with your healthcare team. A change in medication or dosage may offer relief. Alternately, they may be able to add another drug to your medications to prevent the side effect.
Try Botox Injections
Botox isn't just for cosmetic use. When injected into the jaw muscles that are active during bruxing, it can temporarily weaken them. This makes clenching impossible and allows the muscles to rest and recover. For people with severe cases of bruxism, Botox can provide a welcome solution.
Consider Medications
If your bruxing is causing pain, tell your doctor or dentist. They may prescribe medication. Muscle relaxants, pain killers, and anti-inflammatories are all possibilities. Certain antidepressants may help you relieve tooth pain from grinding.
Give Biofeedback a Chance
Bruxing is an unconscious habit. Physical therapists use biofeedback therapies to help bruxers learn when grinding is beginning so that they can stop it. Therapists may also teach exercises to restore muscle balance.
Repair Dental Damage
Bruxing can flatten teeth, wear away enamel, and leave teeth cracked and broken. If you've been bruxing unchecked for a while, you may need to seek out restorative dental care. A dentist can take x-rays and examine your teeth to assess the damage and recommend dental treatment. Fillings, root canals, crowns, and other dental work for missing teeth may be needed to correct any dental damage and restore your smile.
Related Articles: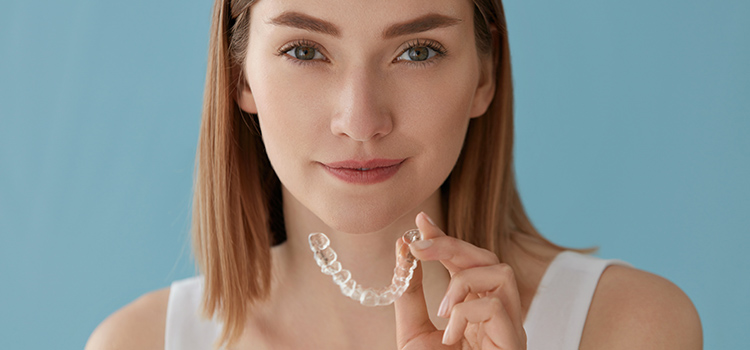 Are There Home Remedies for Toothaches?
If you're a fan of home remedies, there are plenty of solutions for traumatized teeth. Healthline offers several suggestions:
Salt Water Rinse: Salt has antiseptic properties. It's also useful against inflammation. Gargling with lukewarm salt water may offer relief from troubled teeth.
Hydrogen Peroxide Rinse: To fight inflammation, combine one part hydrogen peroxide with two parts water. Swish around your mouth, but do not swallow. Rinse with water.
Clove Oil: Used for centuries to soothe toothaches, clove oil is a natural numbing agent. Blend a few drops of clove oil with a teaspoon of a nontoxic carrier oil. Use a cotton ball to soak up the mix. Then, place the cotton ball over the sore tooth.
Cold Compress: Ice packs are generally handy against an ache. Wrap in a cloth, and apply to your jaw.
What Does Tooth Pain From Grinding Feel Like?
As Mayo Clinic notes, repetitive grinding wears away tooth enamel, leaving you with tooth sensitivity and pain. Without this protective layer, the delicate inner layers of your teeth are more vulnerable. Sensitivity to temperature, dull aches, and tenderness surrounding the gums are all common results of bruxism overtime.

Shop Now
Tooth Pain from Bruxism
When caring for your dental health, addressing bruxism and tooth pain should be a priority. Finding an effective treatment for your bruxism is often your best hope. Is a night guard part of your treatment plan? You'll want to see the selection at Pro Teeth Guard. Here, you can get a custom-fit mouthguard at an affordable price. We make our night guards in a professional dental lab, and every night guard is guaranteed to fit comfortably with our 110% money-back guarantee.
References: