Muscle Relaxants For Bruxism
6th Feb 2022
Jaw clenching and tooth grinding can lead to a variety of undesirable symptoms, including jaw pain, headaches, and broken teeth. People who suffer from bruxism often look for effective treatments that reduce their symptoms and improve their oral health because these symptoms can negatively affect their quality of life. Muscle relaxants for bruxism may be a key treatment for many people.
Muscle relaxants are often prescribed to those with sleep disorders such as sleep apnea, temporomandibular joint disorder (TMJ or TMD), and bruxism. These medications can help relieve painful side effects. If you are struggling with symptoms of any of these conditions, speak to your dentist or healthcare provider to determine if a bruxism muscle relaxant might be helpful for you.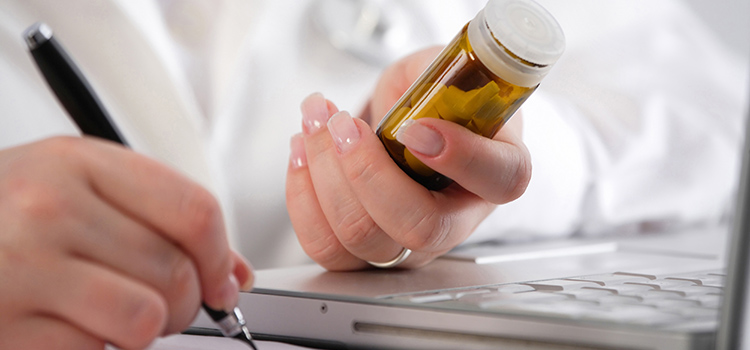 Can Muscle Relaxants Help With Bruxism and TMJ?
Muscle relaxants are not the most common treatment for bruxism and TMJ; however, they are sometimes used as part of a treatment plan for bruxism. Muscle relaxants can help relax your jaw muscles and facial muscles that are overworked from bruxism or TMJ. This can provide relief from symptoms in both your jaw and face, including jaw pain, facial pain, jaw joint locking or clicking, and more. Specifically for TMJ disorders, they also reduce muscle spasms.
Of course, relaxing your muscles will help decrease your bruxism or TMJ symptoms, but this isn't the only way muscle relaxants help these conditions. Muscle tension from bruxism can lead to more serious side effects such as temporomandibular joint dysfunction, muscle contractions, headaches, earaches, cracked teeth, and broken teeth. By reducing tension, muscle relaxants can minimize your chances of experiencing any of these negative symptoms of temporomandibular disorders or bruxism.
Which Muscle Relaxants Help with TMJ and Bruxism?
It's best to talk to your dentist or primary care provider if you think muscle relaxants might help your bruxism. Typically, these medications need to be prescribed by a dentist or doctor. Some of the common muscle relaxants for bruxism that your provider might prescribe include:
Cyclobenzaprine (Amrix and Fexmid)
Diazepam (Valium)
Benzodiazepines
Your healthcare providers will be able to evaluate your symptoms and determine what is the best muscle relaxant for your case, if any. In many cases, alternative treatment options can be very helpful as well. Because the cause of bruxism is usually multifactorial, a treatment plan might include multiple solutions.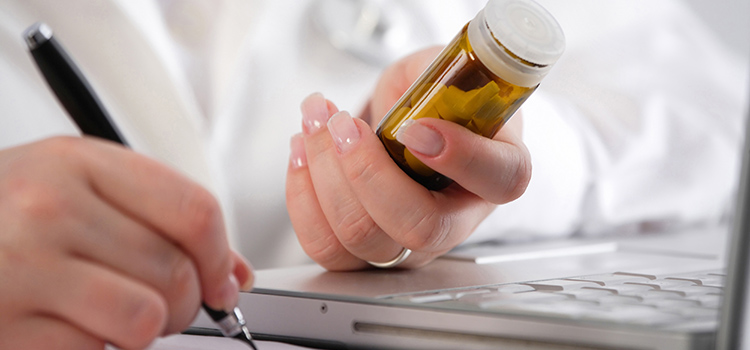 Alternative Treatment Options for Teeth Grinding
Before seeking a treatment option for clenching or grinding, work with your healthcare team to identify the cause of your grinding or clenching. Although it is often difficult to determine an exact cause of bruxism, narrowing down potential triggers can help inform the best treatment option or options for you. Some common causes of bruxism include stress, antidepressants, misaligned bite, etc. According to the American Academy of Oral Medicine, muscle relaxants are often used only short-term for bruxism. Often, other treatments are subsequently or later employed to protect your oral health from the symptoms of clenching and grinding.
Depending on the root cause, you may find relief from some of the following treatment options:
Occlusal splints, mouth guards, or night guards: These oral devices fit over your upper or lower teeth and prevent them from making contact with each other and causing damage.
Botox injections (botulinum toxin): This weakens the masseter muscles to reduce muscle activity. This temporary paralysis allows the muscles to relax and reduces jaw muscle soreness.
Stress management: Stress is one of the most common risk factors for bruxism. Reducing stress can relieve tension in your jaw and facial muscles, stopping your subconscious grinding habit. Stress relief techniques can include talk therapy, exercise, or meditation, for example.
Supplements, such as calcium, vitamin D or magnesium for bruxism: Supplements can help regulate your body's functions, and deficiency in certain vitamins and minerals is associated with bruxism. You can introduce these vitamins through your diet or supplements.
You may find that a combination of these treatment options gives you the most pain relief, especially if you suffer from severe bruxism. Identifying the cause or causes of your bruxism will aid in selecting the best treatment plan for you.
Related Articles:

Shop Now
Using Muscle Relaxers for Bruxism
Muscle relaxants help treat bruxism and TMJ by relaxing the masseter muscle as well as other jaw and facial muscles. This can reduce pain, tension, and soreness in the jaw, which thereby reduces symptoms of bruxism and TMJ.
There are a variety of bruxism muscle relaxants available to treat your problem, but you'll need to get them via a prescription from your dentist or healthcare provider. Additionally, you may find relief from bruxism symptoms with other treatments such as a night guard.
At Pro Teeth Guard, you can get a custom-fit mouthguard at an affordable price. We make our night guards in a professional dental lab, and every night guard is guaranteed to fit comfortably with our 110% money-back guarantee.
References: