TMJ After Braces
12th Mar 2022
Bite alignment is always a concern when people are fitted for orthodontic devices. After all, the goals of orthodontic treatment are a beautiful smile and a healthy bite. However, if you use a retainer after braces and struggle with temporomandibular joint disorder, you may feel confused as to how to treat the condition and straighten your teeth simultaneously. Fortunately, there are options to fix misaligned bite and protect your teeth and jaw from TMJ damage. While there are mixed options among experts on the relationship between TMJ after braces and bite misalignment, there are many noninvasive treatment options to treat TMJ and maintain your healthy smile.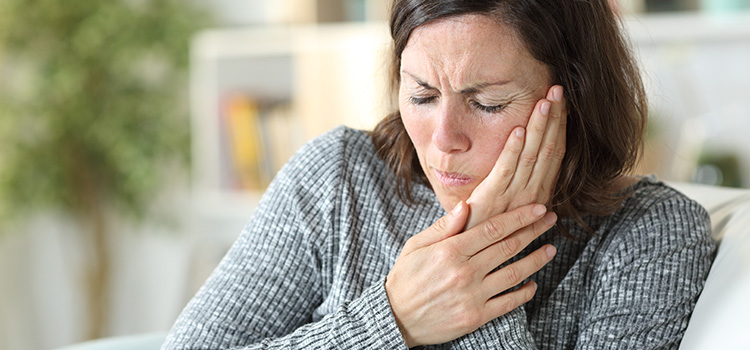 Do Braces Cause TMJ Disorder?
Numerous studies have looked for a correlation or connection between orthodontic treatment and TMJ disorder. The results have been mixed, so experts have different opinions on the subject.
Some orthodontists believe that orthodontic treatment is a potential cause of TMJ pain. They point to the relationship between the jaw joint and a person's natural bite when making their argument.
Other experts think that any causal link between orthodontic treatment and TMJ disorder is weak. As Impressions Orthodontics explains, not all bad bites cause TMJ dysfunction. In fact, out of the various types of malocclusions, only anterior open bites and posterior crossbites are consistently linked with a higher prevalence of joint problems. People with other "bad bites" don't report TMJ pain in statistically significant numbers. However, many people with perfect bites do, leading experts to believe the correlation between TMJ and misaligned bites is weak.
What causes TMJ disorder? As Johns Hopkins Medicine explains, the causes aren't always clear. The list of potential culprits includes trauma, bruxism, arthritis, fibromyalgia, and displacement of the jaw joint discs. Researchers can't always pinpoint the exact cause of someone's TMJ disorder. However, they have identified a list of clinical, genetic, sensory, psychological, and nervous system factors that may increase your odds of developing TMJ issues.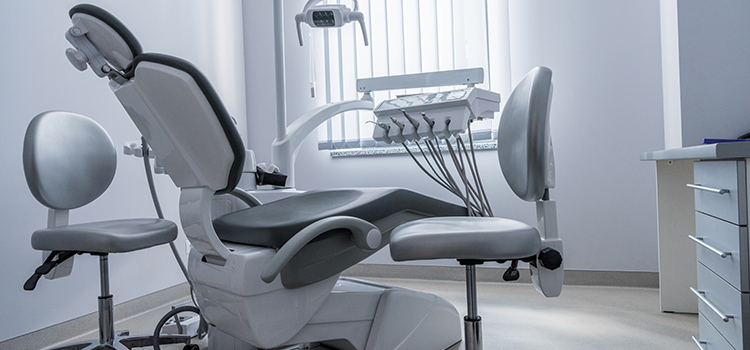 How is TMJ After Braces Treated?
Today's orthodontic treatments take many forms. Traditional metal braces, ceramic braces, clear tray aligners like Invisalign, and retainers are among some of the popular options. Fortunately, if you've developed a TMJ disorder after having braces or some other orthodontic treatment, there are a variety of treatments that could help with your TMJ problems. MedicineNet offers some ideas:
Mouthguards, night guards, or oral splints are among the most common treatment options for TMJ and bruxism. These custom-fitted appliances should be fitted by a specialist. They may be worn during the day and/or overnight.
TMJ exercises may be recommended to stretch sore jaw muscles. These simple movements can be performed at home once or twice a day. In more severe cases, you may be advised to visit a physical therapy center. In this situation, TENS for TMJ therapy, biofeedback, or professional massage may be provided by a physical therapist.
Medications may provide relief from pain, inflammation, or tension. Muscle relaxants, corticosteroids, over-the-counter anti-inflammatories, and pain killers are all treatment options.
Botox injections are sometimes used to weaken the masseter muscles. Doing so limits teeth grinding and jaw clenching, reducing the stress on the jaw joints.
Acupuncture uses hair-thin needs placed in acupoints to lessen pain and inflammation. Some people find it eases TMJ pain.
Related Articles:
What are the Symptoms of TMJ Disorder?
The TMJs are hardworking joints. They connect the mandible, or lower jaw, to the skull. That means that they're involved every time you speak, chew, or do anything that involves opening and closing your mouth. With their active role, it makes perfect sense that any TMJ dysfunction could trigger a wide range of symptoms. Cleveland Clinic offers an extensive list:
Jaw pain
Jaw joints that lock
Trouble opening the mouth fully
Jaw popping or clicking
Difficulty chewing
Bruxing, teeth grinding, and jaw clenching
Bite changes
Toothaches
Pain or fatigue in the facial muscles
Swelling of the face or jaw
Earache
Tinnitus
Headaches
Pain in the neck or shoulders

Shop Now
TMJ After Braces: Causes and Treatment
While there is no widely accepted consensus on the causal relationship between braces and TMJ, one thing is clear: More research is necessary. In the meantime, if you are battling temporomandibular joint disorder, explore treatment options with your doctor or dentist. Proper treatment can help alleviate pain and prevent damage to the teeth and jaw. Visit your doctor or dentist to discuss your symptoms, and have X-rays taken so that you can get the right diagnosis and treatment.
References:
Cleveland Clinic Writing Staff. (2021). Temporomandibular Joint (TMJ) disorders: Symptoms, treatment & prevention. Cleveland Clinic. Retrieved March 4, 2022, from https://my.clevelandclinic.org/health/diseases/15066-temporomandibular-disorders-tmd-overview
Cunha, J. P. (2021). 14 best TMJ treatments, symptoms, pain relief, surgery, causes, remedies. MedicineNet. Retrieved March 4, 2022, from https://www.medicinenet.com/temporomandibular_joint_syndrome_tmj/article.htm
Johns Hopkins Writing Staff. (n.d.). Temporomandibular Disorder (TMD). Johns Hopkins Medicine. Retrieved March 4, 2022, from https://www.hopkinsmedicine.org/health/conditions-and-diseases/temporomandibular-disorder-tmd
Nizam, N. (2018). Does orthodontic treatment (braces) cause TMJ? Impressions Orthodontics. Retrieved March 4, 2022, from https://www.impressionsorthodontics.com/blog-five/2018/3/11/does-orthodontic-treatment-braces-cause-tmj