Why Are Mouth Guards So Expensive?
4th Oct 2020
Some dental offices charge more than $1,000 for dental guards, which is enough to make your jaw hit the floor but why are mouth guards so expensive? Custom fitted night guards are generally the recommended form of dental care treatment for disorders such as bruxism, temporomandibular joint disorder, and sleep apnea. Night guard price is based on materials and labor costs. There are different types of night guards that vary in cost and quality. Night guards work to protect your teeth and jaw muscles; Are dental night guards worth the price?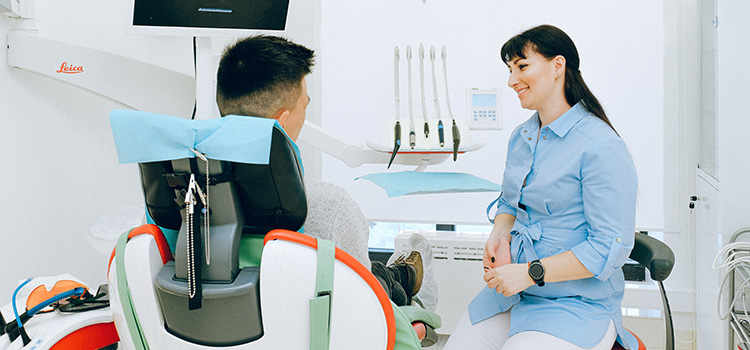 Why Are Night Guards So Expensive
Quality dental products come at a price. When you purchase a night guard, you are investing in your oral health. Custom fitted guards are the best option for treating bruxism, but they are also the most expensive. Custom fit night guards cost more than over-the-counter night guards because they require more labor and higher quality materials:
First, dental impressions are taken of your teeth. Either you or your dentist will take the impressions depending on where you purchase your custom fit guard.
Then, the dental impressions are sent to a lab where professional technicians will make your custom mouth guard.
The guards crafted in the dental labs are made from durable materials with safety, strength, and longevity in mind. This quality night guard material does not wear down as quickly as the materials of over-the-counter generic guards from the drug store.
Each of the above steps require professional labor and materials, which is why custom night guards are more expensive than over-the-counter sports mouthguards.
Related Articles:
WHAT DO MOUTH GUARDS COST?
While there is no doubt that night guards are expensive, there are options that can save you money. You have three main bite guard pricing options:
Over-the-counter one-size-fits-all night guards are the cheapest option. They can be bought at a drugstore or online retailer like Amazon and they usually cost between $15 and $25. These generic guards are typically used in contact sports. Boil-and-bite sports mouthguards can be molded in hot water, but still do not offer the customization of custom fit dental mouth guards. The lower price reflects the materials they are made of, which are not durable enough to withstand teeth grinding night after night.
Custom-fit night guards from the dentist's office are the most expensive option. They can cost anywhere between $400 and $800 and TMJ occlusal splints can cost upwards of $1,000. The price point from the dentist is higher because of the labor and manufacturing costs.
Custom-fit night guards from online retailers such as Pro Teeth Guard typically cost between $100 and $200. These guards are crafted in the same dental labs as those purchased from the dentist. Online retailers can offer the same quality product at a lower price because you avoid the dentist's markup. When you purchase a night guard from an online retailer, you pay the lower "factory direct" price.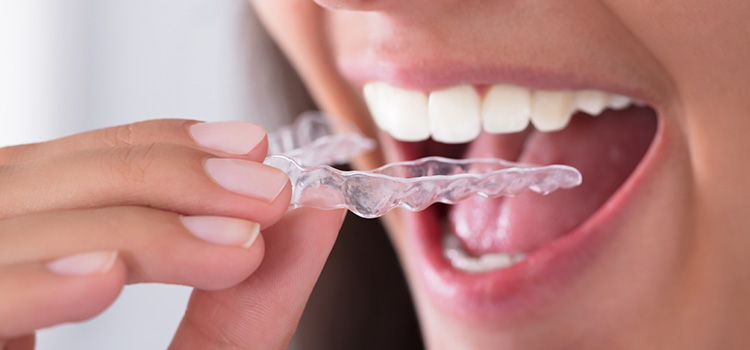 ARE MOUTH GUARDS COVERED BY DENTAL INSURANCE?
Insurance coverage for night guards varies based on your insurance provider and your specific plan. Night guards are often covered at 50%, meaning your insurance covers 50% of the cost, while you cover the other half. However, some plans do not cover night guards at all. Check with your insurance company to learn more about your coverage.
ARE MOUTH GUARDS FSA/HSA ELIGIBLE?
While night guards are not always covered by insurance plans, the IRS declares them as eligible expenses for most FSA (flexible spending accounts) or HSA (health savings accounts). FSA/HSA are included in many health care packages and TMJ and bruxism treatments are included under dental health expenses. The FSA Store explains: "The purpose of this mouth guard must be for a medical purpose, such as nighttime grinding of teeth". Fortunately, when you order with Pro Teeth Guard, you can use your FSA or HSA card directly at checkout.
Related Articles:
ARE MOUTH GUARDS WORTH THE PRICE?
While we have established why night guards cost as much as they do, you may be wondering what you're really buying. What is a mouth guard really worth? Investing in a high quality custom made night guard can save you from the cost and discomfort of future invasive dental treatments. If chronic teeth clenching and grinding are left untreated, they can cause broken teeth, cavities, receding gums, jaw joint dysfunction, jaw pain, etc. These oral health issues may require the following dental work:
Veneers, crowns, fillings, and dental implants for broken teeth
Root canal for inflamed or diseased tissue in the teeth
Dental bridges for missing teeth
Arthroscopic jaw surgery for severe case of TMJ
These invasive treatments can cost you thousands of dollars and require recovery time. Purchasing a night guard can save you this time and money by protecting further wear and tear on your teeth and relieving pressure on the jaw.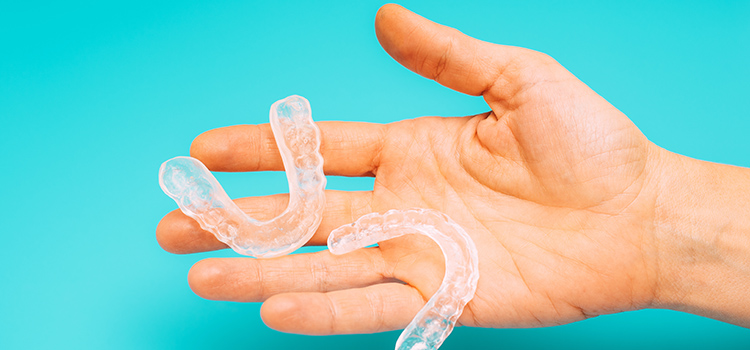 WHY DO DENTISTS RECOMMEND NIGHT GUARDS?
Night guards are one of the most common treatments for bruxism and related conditions. What makes them an effective treatment option? Namely, night guards are a simple noninvasive solution to the many aches and pains brought on from teeth grinding and clenching. They help alleviate the following symptoms:
Jaw pain and jaw muscle soreness
Teeth sensitivity, broken/cracked teeth, and teeth pain
Headaches, earaches, neck pain, and jaw pain
Facial pain
WHERE TO GET AN AFFORDABLE NIGHT GUARD
Your dentist may have quoted you an exorbitant price for a night guard, but that doesn't mean you're stuck paying that amount. When you get your night guard directly from a dental lab, you can save hundreds of dollars. Keep in mind, when you purchase a custom fit night guard, you are investing in your oral health, and potentially saving thousands of dollars in invasive dental work in the future.
Pro Teeth Guard offers custom-fit mouthguards online for an affordable price. Our night guards are made in a professional dental lab using professional materials and processes. This is effectively the mouthguard you'd receive from a dentist. However, you'll receive your guard at a lower price and without leaving your home.

Shop Now
References: