ADHD And Teeth Grinding
23rd Jan 2022
Mental health impacts your overall health in a plethora of ways. In fact, it plays a large role in dental health, specifically. Personality disorders, mental health problems, epilepsy, Parkinson's disease, and more have been linked to sleep-related movement disorders such as bruxism. Our dental health is closely related to some mental health and behavioral disorders. Specifically, attention-deficit/hyperactivity disorder (ADHD) and teeth grinding are related.
There is a high prevalence of ADHD children who develop bruxism as well as temporomandibular joint disorder (TMJ). Below, we explore more about the connection between the two conditions and what to do if you or your child develop bruxism as a result of ADHD.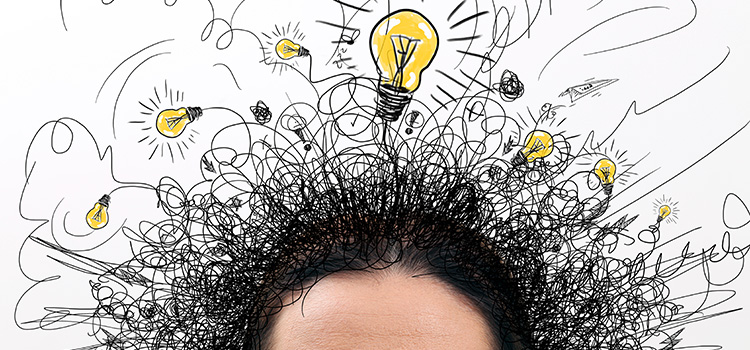 Is Teeth Grinding a Symptom of ADHD?
The connection between teeth grinding and ADHD is more than a coincidence or correlation. A meta-analysis that examined 32 studies concluded that "children and adolescents with a definitive diagnosis of ADHD are at greater chance of developing sleep and awake bruxism than those without this disorder." (Souto-Souza et al 2020) There are multiple reasons those with ADHD are more at risk for teeth grinding.
Many people with ADHD experience high levels of stress, anxiety, impulsivity, and/or hyperactivity. These can all be predictors of involuntary teeth gnashing. As the study above indicates, this is particularly true in children and adolescents who have ADHD.
Why Does ADHD Cause Teeth Grinding?
So, why exactly are ADHD and teeth grinding related? Figuring out why one condition causes another is a bit trickier than simply discovering that two conditions are related. However, there are quite a few ways scientists believe ADHD may lead to bruxism.
Bruxism is not the only sleep disorder related to ADHD. Other ADHD symptoms can include a higher rate of insomnia, restless leg syndrome, and sleep-disordered breathing such as sleep apnea (Tsai et al 2016). This may be one of the reasons why ADHD can lead to bruxism because it is closely related to these other sleep disorders. Airway obstruction as seen in sleep apnea can cause sleep arousals that lead to teeth grinding.
As mentioned above, the anxiety and stress that can come along with ADHD may lead to bruxism as well. While many of the true causes of bruxism are unknown, most researchers agree that high levels of anxiety and stress put people at higher risk for developing bruxism.
Additionally, some medications used to treat ADHD have been known to cause teeth grinding. These medications include amphetamines, antidepressants and anti-anxiety medications. While sleep disorders and high levels of stress may cause sleep bruxism, medications such as antidepressants have been known to cause awake bruxism as well.
Related Articles: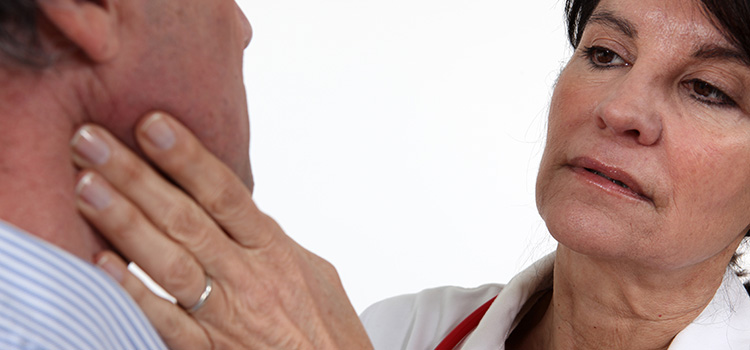 How to Treat Teeth Grinding as a Result of ADHD
If you believe you're grinding your teeth as a result of ADHD, talk with your doctor and dental professional about treatment options. There are many ways to treat bruxism and depending on the root cause of your grinding, you may be able to develop a treatment plan that stops your bruxism entirely.
Treating bruxism as a result of ADHD may include therapies such as botox, supplements, and stress management. If you believe your clenching and grinding is caused by a medication used to treat ADHD, talk to the healthcare provider who helps you manage your ADHD. Some stimulant medications such as adderall have been known to cause grinding. They may be able to prescribe alternative meds that don't cause you to grind your teeth. If any of these treatment options successfully target the root cause of your grinding, you will likely be able to stop grinding entirely.
However, not all treatment plans are successful in stopping all clenching and grinding. Your dental care provider might recommend a night guard or mouthguard to protect your teeth from the effects of sleep bruxism. These symptoms can include jaw pain, cracked teeth, headaches, and worn enamel. Even if you are working toward a plan that eliminates your grinding entirely, it's important to adequately protect your teeth as long as you are still grinding.
Related Articles:
The Connection Between Bruxism and ADHD
Managing health conditions such as ADHD is imperative for overall health. Teeth grinding can be a symptom of ADHD, and there are many reasons this may be the case. ADHD can cause anxiety, stress, hyperactivity, and sleep disturbances — all of which can potentially lead to bruxism. Additionally, some of the medications used to treat ADHD can cause you to clench or grind your teeth. Managing bruxism is important to avoid the accompanying side effects such as jaw pain, tooth damage, and headaches.

Shop Now
For people who grind their teeth, regardless of the cause, taking care of your oral health may mean wearing a night guard to protect your teeth. Pro Teeth Guard offers custom-fit mouthguards online for an affordable price. Our night guards are made in a professional dental lab using professional materials and processes. We also guarantee that our night guards will fit comfortably with our 110% money-back guarantee.
References:
Souto-Souza, D., Mourão, P. S., Barroso, H. H., Douglas-de-Oliveira, D. W., Ramos-Jorge, M. L., Falci, S., & Galvão, E. L. (2020). Is there an association between attention deficit hyperactivity disorder in children and adolescents and the occurrence of bruxism? A systematic review and meta-analysis. Sleep medicine reviews, 53, 101330. https://doi.org/10.1016/j.smrv.2020.101330
Tsai, M.-H., Hsu, J.-F., & Huang, Y.-S. (2016). Sleep problems in children with attention deficit/hyperactivity disorder: Current status of knowledge and appropriate management - current psychiatry reports. SpringerLink. https://link.springer.com/article/10.1007%2Fs11920-016-0711-4