Is Teeth Grinding Caused by Parasites?
21st Oct 2023
If you've been grinding your teeth, you might be wondering what's causing your symptoms. While many cases of teeth grinding are caused by anxiety, sleep disorders, and other health issues, some cases develop due to lesser-known ailments. If you've been investigating less common causes of teeth grinding, you might have noticed intestinal parasites on the list. So, is teeth grinding caused by parasites, or is that just a myth?
Read on to learn everything you need to know about the connection between teeth grinding and parasites. We'll cover important risk factors, symptoms, treatments, and more.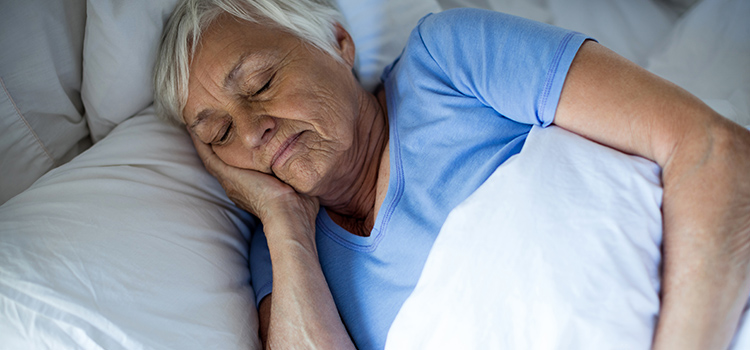 Can Parasites Cause Teeth Grinding?
Parasites are a recognized cause of teeth grinding. In fact, the parasite infections that trigger bruxism are particularly common in children. This is because children tend to put their hands, toys, and other objects in their mouths, and they may not wash their hands as frequently as adults do.
While children are generally at higher risk, parasitic infections can affect people of any age. Knowing the risk factors for these infections and familiarizing yourself with the symptoms could help you with prevention and early detection.
Which Parasites Commonly Cause Teeth Grinding?
Enterobius vermicularis (pinworm) and Giardia lamblia are the primary digestive parasites that have been linked to bruxism cases in the United States. Pinworm infections are responsible for the majority of U.S. cases that are caused by digestive parasites.
Am I at Risk of Getting a Pinworm or Giardia Infection?
Most pinworm infections occur when people accidentally swallow or inhale pinworm eggs. The eggs are microscopic, and you can become infected by touching contaminated surfaces and by consuming contaminated foods or drinks.
Children between the ages of five to ten are at the highest risk of developing pinworm infections. Family members and caregivers of children in this age group may be at an increased risk. In addition, people who live in crowded spaces have an elevated risk.
Inadequate sanitation and contaminated water are major risk factors for Giardia lamblia infection.
Children face the highest risk of being infected with Giardia lamblia, especially if they are toilet training, wearing diapers, or spending time at a daycare center. Adults living with or taking care of children are also at an increased risk of this infection.
Nail biting can increase the risk of becoming infected with both of these intestinal parasites.
What Are the Symptoms of Pinworm and Giardia Infections?
Most pinworm infections don't produce symptoms, so you may not know if you've been infected. If symptoms occur, you may notice some of the following:
Anal or vaginal itching
Stomach pain
Nausea
Teeth grinding
Restlessness
Insomnia
Irritability
Infection with Giardia lamblia is associated with these symptoms:
Fatigue
Gas
Bloating
Stomach cramps
Nausea
Weight loss
Diarrhea or greasy stools
Teeth grinding
While some Giardia infections don't cause symptoms, if you do develop symptoms, they'll usually appear within one to three weeks after you've been exposed. In most cases, the symptoms will last for two to six weeks. They may persist for a longer period in individuals with underlying health issues. After you recover, there's a chance that the symptoms could come back.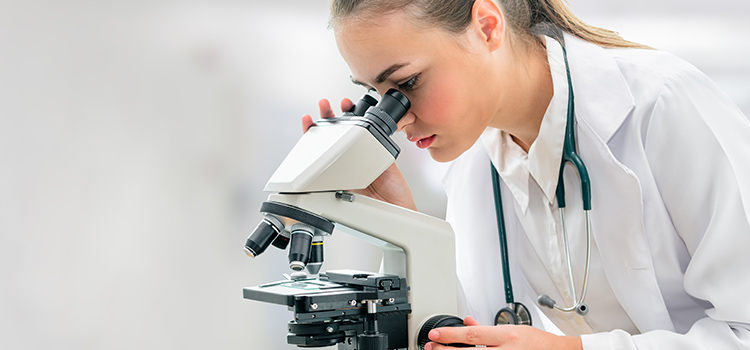 How Are Pinworm and Giardia Infections Diagnosed?
1. Diagnosing Pinworm Infections
There are three techniques that your doctor can use to diagnose a pinworm infection. The "tape test" is one of the most widely used diagnostic methods.
To perform the test, you will need to touch the skin around the anus with a piece of transparent tape. This should be done first thing in the morning before using the toilet, showering, taking a bath, or getting dressed. If pinworms are present, they will stick to the tape. Your physician will be able to see them by examining the tape under a microscope. For accurate results, you'll need to perform the test three mornings in a row.
Collecting Samples From the Fingernails
If the "tape test" is not an option for you, your doctor may need to analyze samples that are collected from underneath your fingernails. Anal itching is a particularly common symptom of pinworm infections. If you've scratched this area, it's possible that you may have some pinworm eggs underneath your fingernails.
After collecting the samples from underneath your fingernails, your physician will examine them with a microscope. If you have a pinworm infection, pinworm eggs will be visible under the microscope.
2. Diagnosing Giardia Infections
Stool samples are needed to diagnose Giardia infections. Since this parasitic infection can be difficult to detect, it's likely that your doctor will ask you to collect several samples over the course of a few days.
Related Articles:
How Are Pinworm and Giardia Infections Treated?
1. Treating Pinworm Infections
Using Over-the-Counter Medicine
To treat your pinworm infection and prevent reinfection, your physician may advise you to take an over-the-counter medicine called pyrantel pamoate. The medication works by paralyzing the pinworms. Once the worms are paralyzed, your body will eliminate them through your stool. You should not take more than one gram of pyrantel pamoate in a single dose, and you'll need to use your weight to calculate the appropriate dose. Ask your doctor before taking a second dose of the medicine.
Using Prescription Medicines
Alternatively, your physician may write you a prescription for mebendazole or albendazole. During treatment with mebendazole, you may experience common side effects, including nausea, abdominal pain, loss of appetite, skin rashes, and vomiting. The drug can cause bone marrow suppression. If you develop this side effect, you may notice a fever, swallowing difficulties, easy bruising, or mouth sores. You should contact your doctor right away if these symptoms occur.
Albendazole is associated with similar gastrointestinal side effects. In addition to these effects, it may cause headaches, dizziness, and reversible hair loss. Although uncommon, albendazole can cause serious side effects for some users. If you notice weakness, fatigue, shortness of breath, pale skin, or signs of infection, let your physician know immediately.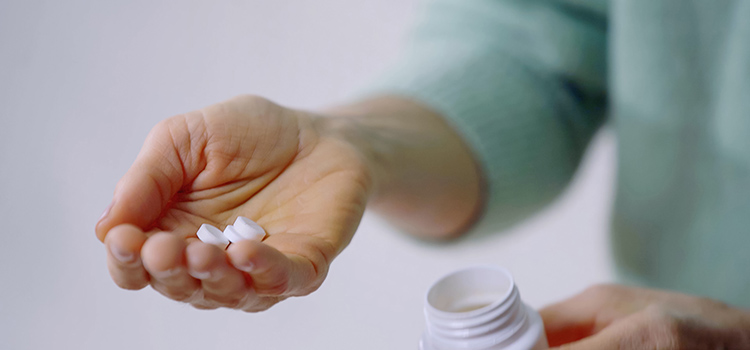 2. Treating Giardia Infections
In general, most Giardia infections won't require treatment, and symptoms tend to resolve on their own within several weeks. However, if you're likely to spread the infection to others or if you have a severe or persistent infection, your doctor may prescribe medication. Metronidazole and tinidazole are some of the medicines that your physician may consider.
This medicine is the most frequently prescribed option for the treatment of Giardia infections. During treatment with metronidazole, you should not consume anything that contains alcohol or propylene glycol. Some of the most common side effects of this drug are mouth sores, a metallic taste in the mouth, depression, and insomnia. You may notice that your tongue becomes swollen, red, or hairy. Potentially serious side effects of metronidazole include lightheadedness, confusion, and painful urination. If you notice any of these, get in touch with your doctor right away.
This drug works just as well as metronidazole, and you can take it in a single dose. The side effects are similar to those of metronidazole. Some people could develop serious side effects after taking tinidazole, including seizures, unsteadiness, and numbness or tingling in the arms and legs. If you notice any of these side effects, call 911 or have someone take you to the nearest emergency room immediately.
Related Articles:
What Are My Next Steps?
Recovering from intestinal parasitic infections takes time, and you should follow your doctor's instructions carefully. Make sure to take your medication exactly as prescribed, and let your doctor know about any new, worsening, or concerning symptoms. Attend all of your follow-up appointments, and ask your doctor for advice on managing the symptoms of the infection and the side effects of your medications.
If your parasite infection has caused teeth grinding, you may want to ask your dentist to be part of your treatment plan. Your dentist can recommend lifestyle modifications, relaxation techniques, and oral appliances that may help you feel better.

Shop Now
Night guards are some of the most commonly recommended treatments for teeth grinding. If your dentist suggests that you wear a night guard to manage your symptoms, you may want to purchase yours from Pro Teeth Guard. We make customized night guards in a professional dental laboratory. Each night guard is crafted from premium-quality materials, and we're proud to offer a 110% money-back guarantee with every purchase.
Sources: