In recent years, cannabidiol has caught the attention of the public and the interest of many medical researchers and health care providers. More commonly referred to as CBD, this component of the marijuana plant is often touted by people in the alternative health field as an effective treatment for an amazing array of ills. While some claims are currently speculative or supported only by anecdotal evidence, others have garnered some serious scientific backing. Could CBD for bruxism considered useful in treatment? Answering that question requires knowing something about not only bruxism but also CBD products and the potential benefits and drawbacks of CBD for bruxism.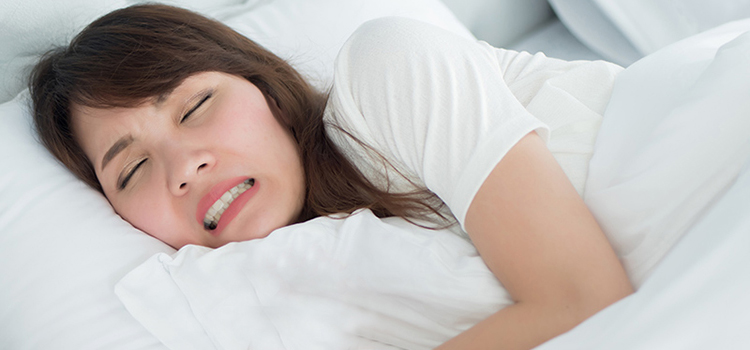 What Is Bruxism?
Clenching the jaw or grinding the teeth can be an expression of determination, anger, stress or some other extreme emotion. However, when it is a habitual motion that a person unconsciously performs when they are awake or sleeping, it becomes a medical concern called bruxism.
Bruxism can threaten both the oral and overall health of the individual. If left untreated, this repetitive motion can leave teeth damaged and painfully sensitive. Headaches, discomfort in the face, jaw or ears, and poor sleep are also common complaints.
Related Article:
Why Do Some People Develop Bruxism?
Doctors suspect that a mix of physical, psychological and genetic factors may all be involved. Although bruxism's exact trigger remains unclear, certain risk factors have been identified. For example, individuals who are hyperactive, people with Type A personalities, and those who are experiencing high levels of stress seem to be more likely to engage in grinding or clenching of the teeth. Over time, this behavior might spur the development of bruxism. Some medications and medical conditions can also increase a person's risk of developing the issue. In addition, having relatives who struggle with the condition can raise an individual's risk of battling bruxism. Fortunately, there are several treatments available to help those confronted with this condition. Could CBD be one of them?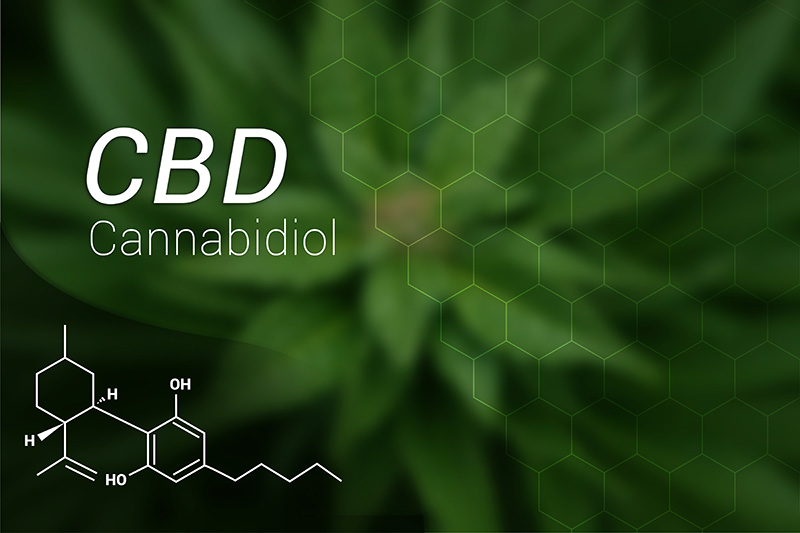 In addition, CBD is known to interact with blood thinners and other medications. Also worrisome is the fact that CBD is currently regarded as a supplement. Why should that matter? Supplements are not regulated by the FDA like medications are. When it comes to the safety, purity and strength of CBD products and other supplements, consumers are forced to rely on the manufacturers' reports of what their products contain.
CBD for Bruxism
Although there are no direct studies of CBD for bruxism, there are anecdotal success stories. People who have found relief generally report that using a few drops of CBD oil each day reduced both their teeth grinding and the pain that resulted from the behavior.
How might CBD benefit those suffering from bruxism? In theory, there are several potential mechanisms:

Shop Now
Time-tested Treatment Options for Bruxism
While some believe CBD holds promise as a treatment for bruxism, it is far from the only option available. There are several time-tested treatment options that can be effective in combating teeth grinding and clenching:
Teeth grinding and jaw clenching may seem like minor issues, but they can cause serious discomfort and dental destruction. Why suffer unnecessarily with headaches, sore jaws and sensitive teeth when effective treatments are readily available?
If you believe bruxism may be at the root of your pain or insomnia, don't tough it out. At Pro Teeth Guard, we take pride in helping people find relief from bruxism. Crafted from high-quality materials, our custom-fitted dental night guards deliver impressive comfort, effective protection and fantastic value.
Related Articles: