How Long Does it Take for a Night Guard to Work?
22nd Mar 2023
If your dentist has advised you to wear a night guard for teeth grinding (also known as bruxism), you may have questions about when you can expect to feel better. So, how long does it take for a night guard to work? Everyone is different, and the timeline will depend on the severity of your symptoms, your overall health, the type of dental night guard you're using, and how often you wear it. While your timeline is unique to you, this guide will help you understand what to expect during each part of your treatment.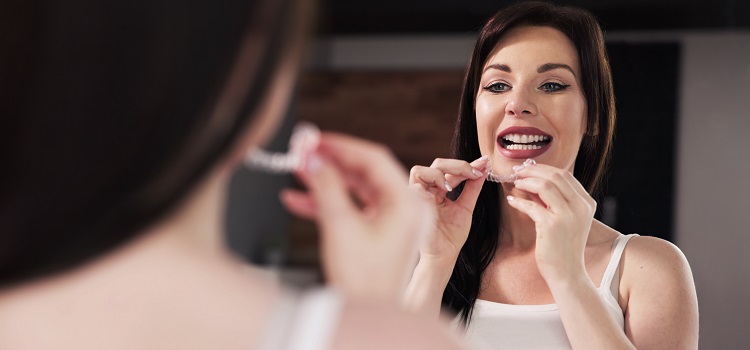 What can I Expect During my Treatment With a Night Guard?
The following is a general timeline of how you may feel as you adjust to wearing a night guard:
1-5 Days: This time period is the hardest part of adjusting to a new mouth guard. Your mouth guard may feel uncomfortable in these early days. You may experience some minor soreness and discomfort in your teeth and you could wake up during the night. Your bite may feel weird after wearing a night guard. Some people start to feel symptom relief during this time. If you experience significant pain or pressure on your teeth, you should consider getting your night guard adjusted, since it may not be fitting correctly.
First 1-2 Weeks: Generally, you can expect that things will start to feel easier with your dental night guard at this point. You'll typically feel less discomfort, but you may still wake up at night. Most people experience some symptom relief at this stage.
First 1-3 Months: Overall, your night guard will feel much more comfortable during this time. You'll be able to sleep through the night, and most people experience successful management of their symptoms in this period.
After 3 Months: Most people have continued symptom relief at this point, and your mouth guard will usually feel completely comfortable and virtually unnoticeable. Some people experience complete bruxism pain relief.
How do Different Night Guards Affect my Treatment Timeline?
Hard night guards are often necessary to protect tooth enamel in cases of severe teeth grinding. However, it tends to take longer to adjust to using a hard night guard. Generally, a soft night guard offers a shorter break-in time, and studies suggest that soft night guards may provide optimal relief after four months of use.
In general, over-the-counter night guards require a longer adjustment period. With a custom night guard, you can expect a comfortable fit in a much shorter length of time.
Related Articles: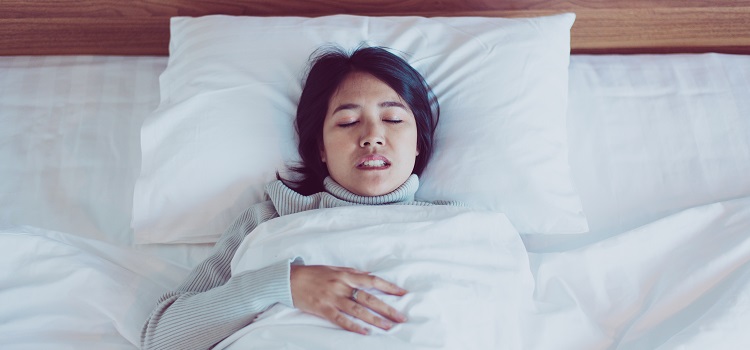 How Do I Know if My Night Guard is Working?
How long does it take for a night guard to work? Generally, you'll be able to tell if your night guard is working by monitoring your symptoms. If you're experiencing less teeth clenching, pain in your jaw muscles, tooth sensitivity, and other symptoms, your night guard is probably a good match for you. You may want to keep a journal so that you can track your symptoms. Your dentist will also monitor your oral health and check for TMJ pain, tooth sensitivity, cracks, and chips in your teeth to guide your treatment plan.
Check in at your dental office periodically during your treatment. If you haven't felt any relief after two to three weeks, let your dentist know. In this situation, you may need to try a different night guard. It's possible that you could need further evaluation or a different type of treatment
Related Articles:
How can I Improve my Treatment Outcome?
To optimize your treatment outcome, always follow your dentist's advice for wearing your night guard. Make sure that you wear your night guard as often as your dentist suggests. In addition, use all of the other treatments that your healthcare team recommends, including using a bruxism biofeedback device and medications.
Since teeth grinding tends to become more severe with stress, you may find it helpful to incorporate stress-reduction methods into your daily routine, particularly before bedtime. You might want to try breathing exercises, visualization techniques, and progressive muscle relaxation to reduce clenching and calm your body and mind as you prepare for sleep.
To make wearing your night guard as comfortable as possible, make sure that you insert it so that it fits tightly. Try to insert it around 10 minutes before bedtime. You should be able to open and close your mouth without causing the night guard to move.
Your night guard will feel tight for the first couple of days, and this is completely normal. If it feels too tight after a couple of days, check with your dentist to see whether your night guard can be adjusted. If your dentist says everything looks fine, you may just need to give yourself a few weeks to fully adjust to your night guard.
FAQs
When Should I Contact my Dentist About my Night Guard?
If you're experiencing jaw pain, gum pain, or tooth pain after a few days of wearing your night guard, contact your dentist for an evaluation. It may be that you need to use another type of night guard or one that fits differently. Always let your dentist know if you notice any new symptoms after using a night guard.
Is a Night Guard the Only Thing I'll Need for my Treatment?
While night guards protect your teeth from grinding, they do not treat the underlying cause of bruxism. You may consider using your new night guard in conjunction with other treatments for teeth grinding. Depending on your situation, your healthcare team or dentist may suggest the use of medicines, biofeedback, or psychotherapy.
How Long Should I Wear my Night Guard?
This will depend on the severity and frequency of your symptoms. Some people wear night guards for years, and others only need them for a few months
If you have a sore jaw, teeth clenching, or severe symptoms that affect you every night, you may need to wear a dental night guard for a longer length of time. For mild or intermittent symptoms, you might only need to wear your night guard for a short length of time. Check with your dentist for a recommendation on how often and how long you should wear your night guard.

Shop Now
Integrating Your Night Guard Into Your Overall Treatment Plan
Night guards are only one part of your treatment plan for teeth grinding, so make sure to check in with the dentist regularly about adjusting your care plan as your symptoms change. Your dentist can help you understand, how long it takes for a night guard to work and when it's safe to stop wearing your night guard, and he or she will also advise you on when you need to replace your night guard.
If your dentist has suggested that you wear a night guard, you may want to purchase yours from Pro Teeth Guard. We craft our custom night guards in a professional dental lab with premium-quality materials, and we offer a 110% money-back guarantee with all orders.
Sources: