How Should Your Teeth Rest?
20th Feb 2022
Bruxism, an oral condition characterized by teeth grinding and jaw clenching, can cause major tooth damage, as can temporomandibular joint disorder (TMJ). Damage from these conditions can include facial pain, worn teeth, tooth sensitivity, broken teeth, cracked teeth, gum disease, and jaw pain. Additionally, these conditions are associated with jaw misalignment and malocclusion. How should your teeth rest when properly aligned, and what can you do to align your teeth if something is off?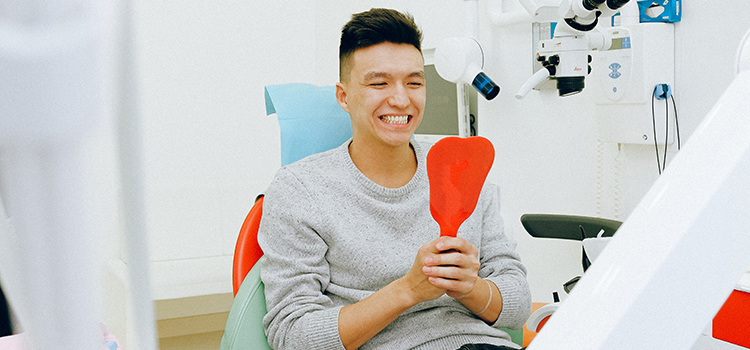 How Should Your Teeth Sit at Rest?
When you're resting your mouth, ideally your jaw will form a perfect bite. This is when your upper and lower teeth touch lightly. Your upper front teeth (or incisors) should come down slightly in front of your lower front teeth, and the grooves on your back teeth should align.
At rest, your top teeth should be parallel to the top of your lower lip. Additionally, your tongue posture plays a role in the perfect bite. It should gently touch the roof of your mouth.
According to the American Association of Orthodontics, "your bite is a very important part of your oral health." Determining if your teeth form a perfect bite at rest is important so you can take steps to fix your bite to prevent future dental issues.
Types of Teeth Misalignment
Bruxism and TMJ are associated with various types of teeth misalignment. Types of misalignment can include:
Overbite: Overbite occurs when your top teeth extend past your bottom teeth.
Underbite: Underbite occurs when your bottom teeth extend past your top teeth.
Open bite: Open bite occurs when your back teeth (molars) fit together but there is a gap between your upper and lower front teeth.
Overjet: Also known as protrusion, overjet occurs when your top front teeth stick out at an angle past your bottom teeth.
Crossbite: Crossbite occurs when your top teeth fit inside your bottom teeth.
Deep bite: Deep bite occurs when your top teeth cover your bottom teeth excessively.
Crowding: Crowding occurs when there is not enough space for all your teeth.
Spacing: Spacing occurs when there is too much space between your teeth.
Fortunately, not every case of malocclusion needs to be fixed, but in some people, these malocclusions are associated with bruxism and TMJ. In some cases, bruxism and TMJ can cause teeth misalignment and in others, existing misalignment can cause bruxism or TMJ.
Before attempting to fix your malocclusion, have a discussion with your dentist or orthodontist to determine if your bite is negatively impacting you. An improper bite can be fixed simply for cosmetic reasons, or it may not need to be fixed at all.
Your dental professional will be able to tell you if your bite has the potential to cause problems or if it already is causing problems. "According to available studies, the influence of malocclusion on periodontal health, speech and chewing is fairly minor," noted the authors of a review published in the Swedish Dental Journal (Mohlin & Kurol 2003). Some of the reasons for correction that they cite include reducing symptoms of TMJ, reducing the risk of traumatic injuries, and aesthetics.
Related Articles: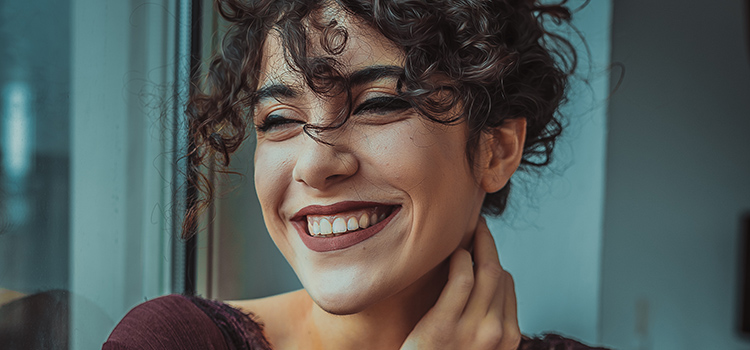 How Can I Align My Teeth in the Right Resting Position?
If the correct treatment option for you is to fix your bite, your dentist and orthodontist can work with you to correct your misaligned bite. Some possible orthodontic treatments to restore your teeth to the correct resting position include clear aligners such as Invisalign and braces. Braces are one of the most popular treatments for children and adolescents. Braces and invisible aligners are often used to fix a bad bite or crooked teeth. In more extreme cases, your dental professional might also recommend dental implants or corrective surgery.
Regardless of what caused your misalignment, it's not likely that it will resolve on its own. Fixing a misaligned bite that is negatively impacting your oral health is important. Your bite can also impact the way you eat and talk. For many people, having straight teeth and a properly aligned bite improves confidence and overall quality of life.
Because misaligned teeth can lead to bruxism and bruxism can cause misaligned teeth, a mouthguard might also be an important part of your treatment. These oral appliances can be used to treat grinding and relieve sore jaw muscles.
Proper Teeth Alignment
When your teeth are at rest, your upper teeth and lower teeth should touch slightly, and your tongue should rest at the roof of the mouth. Proper tooth alignment is part of good oral health. Misaligned teeth can take various forms, including overbites, underbites, and crowding.
If your teeth are improperly aligned, you can work with your dentist or orthodontist to develop a treatment plan to move your teeth into a perfect bite. One of the most common treatment options is braces or invisible aligners.

Shop Now
Additionally, because improper teeth alignment is associated with bruxism, your dentist might recommend a night guard. Pro Teeth Guard offers custom-fit mouthguards online for an affordable price. Our night guards are made in a professional dental lab using professional materials and processes.
References: