What Causes TMJ To Flare Up?
27th Feb 2022
TMJ (temporomandibular joint disorder) can cause tooth damage, jaw soreness, neck pain, and ear pain. If you have TMJ disorder, you might also experience toothaches, tinnitus, facial muscle soreness, and locking of the jaw joint. When you experience a new symptom or notice that your existing TMJ symptoms are getting worse, you're experiencing a TMJ flare up. You might experience painful muscle spasms during a flare up, too. So, what causes TMJ to flare up? Read on to understand the causes so that you can reduce your risk of flare ups and get effective treatment.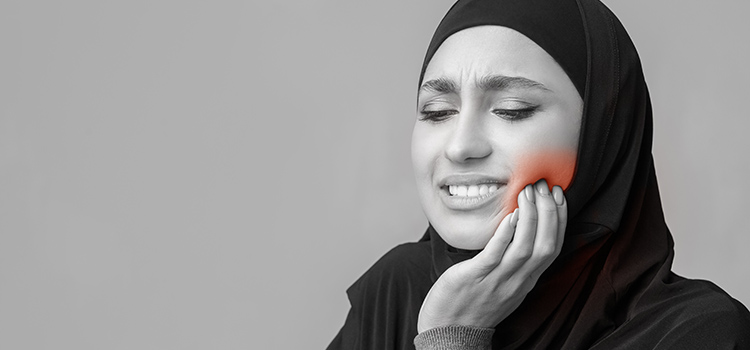 What Causes TMJ Flare Ups?
According to the Cleveland Clinic, some common causes of TMJ flare ups include:
Bruxism (teeth grinding)
Arthritis in the temporomandibular joint
Stress
Improper bite
Trauma from impact to the jaw or side of the face
In addition, a 2013 study in the Journal of Dental Research found that obstructive sleep apnea is associated with the development of TMJ symptoms. Decreased estrogen levels may also contribute to symptoms, and vitamin D deficiencies, poor posture, and eating hard foods can worsen the pain of TMJ flare ups.
Can You Prevent TMJ Flare Ups?
To reduce your risk of TMJ flare ups, it's important to identify and address the underlying cause of your TMJ symptoms. If you notice that your TMJ problems are worsening or if you're starting to experience more symptoms of TMJ, you may want to change your treatment plan with the help of your doctor or dentist.
Fortunately, there are simple lifestyle modifications that you can make to improve TMJ symptoms and lower your risk of flare ups. If practiced regularly, these modifications could significantly reduce your TMJ pain and improve your quality of life:
Eating Soft Foods: To give your lower jaw a break from working, you can eat soft foods like rice, potatoes, soup, fruits, cereals and cooked vegetables. Avoid chewing gum and eating tough or chewy foods as well.
Using Cold Packs or Warm Compresses: If you're experiencing significant pain, try placing an ice pack on the side of your face for 10 minutes. Next, place a warm, moist washcloth or towel on the side of your face for 5 minutes. You can repeat this process several times a day.
Reduce Stress: Stress can lead to unnecessary jaw tension, so practicing healthy stress relief techniques could help you keep your jaw in a more relaxed position. You might want to try yoga, meditation, listening to music, reading, or another activity that helps you feel calm.
Avoid Certain Jaw Movements: To keep your jaw in a healthy position and reduce the chance of developing jaw dysfunction, you'll want to avoid certain movements that might trigger TMJ. Try not to rest your chin on your hands, and keep your teeth a little bit apart to lessen the pressure on your jaw. When you can, touch your tongue to the roof of your mouth (just behind your front teeth) to further reduce jaw tension. Additionally, there are TMJ exercises that can help stretch your overworked muscles, further reducing the chance of flare ups.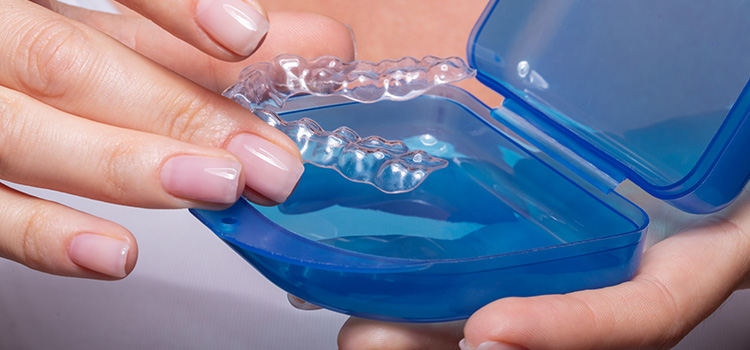 How Long Do TMJ Flare Ups Last?
Generally, TMJ flare ups can last anywhere from a few hours to a few weeks, but most people find that their symptoms go away within two days to two weeks. If you've had TMJ disorder for a long time or have severe symptoms, it may take longer for your flare up to resolve. Some of your flare up symptoms might linger for a while after other symptoms have resolved.
How Do I Treat TMJ Disorder?
If your TMJ symptoms persist after you've tried lifestyle modifications, you may need to take medications or consider additional treatment options. Your healthcare provider might recommend these medicines for pain relief and muscle relaxation:
Anti-inflammatory Medicines and Over-The-Counter Pain Relievers: You may be able to get sufficient relief by taking over-the-counter medicines like ibuprofen or naproxen. If these don't help, your doctor might prescribe a higher dose of ibuprofen, and you may be offered stronger anti-inflammatories that are available by prescription.
Muscle Relaxants: If you have muscle spasms due to TMJ disorder, muscle relaxants may reduce spasms and help you feel more comfortable. You'll need a prescription for these, and you can only take them for a few weeks, so they only provide temporary relief.
Depending on the severity of your symptoms, you might need to use other therapies in conjunction with medications. Your physician will likely suggest one or more of the following TMJ treatments:
Oral Splints and Mouth Guards: Oral splints and mouth guards are the most common treatment option for bruxism and TMJ. They reduce damage inflicted by teeth grinding and teeth clenching. Custom fitted night guards are the best option for grinders and clenchers to reduce tooth damage, jaw pain, facial pain, etc.
Physical Therapy: A physical therapist can show you safe stretches that will improve the strength of your jaw muscles. He or she might use ultrasound, heat, and ice to reduce your TMJ pain as well.
Botox: For relief from inflammation, your doctor can inject small amounts of botox into your temporalis and masseter muscles. You use these muscles when you chew, and botox reduces muscle activity, leading to pain relief.

Shop Now
Related Articles:
TMJ Flare Ups
TMJ flare ups can cause significant disruption in your life. To minimize the pain and reduce your risk of future flare ups, it's important to speak with a healthcare professional about a personalized treatment plan. Without treatment, your symptoms could progress to the point that you need surgery.
If your doctor has recommended that you wear a mouth guard to treat your TMJ problems, you may want to purchase one from Pro Teeth Guard. Just like the mouth guards you'd get from your clinician, our mouth guards are made in professional dental labs with high-quality materials. We offer easy online ordering, and our prices are affordable.
We guarantee that our mouth guard will fit you comfortably. At Pro Teeth Guard, we take pride in customer satisfaction. All of our mouth guards are covered by our 110% money-back guarantee.
References: