How Has COVID Impacted Oral Health? 5 Unexpected Observations from Dentists, Including "Mask Mouth"
28th Jan 2022
The COVID-19 virus has incited fear and anxiety in people all over the world. The consequences of which we are still all feeling in our day to day lives. As wearing masks, standing 6 feet apart, and learning how to use Zoom became standard practice, things like oral health went to the wayside. We asked 11 dental experts about their experiences with patients since the start of the pandemic in 2019 and what we can all do to maintain good dental hygiene during this unprecedented time. So, why and how has the pandemic potentially wreaked havoc on your mouth? Why are dentists recommending eating apples and exercising to improve your oral hygiene? Read on to discover the surprising ways in which the pandemic might have affected you and what dentists have to say about the relation between COVID and oral health in this new age.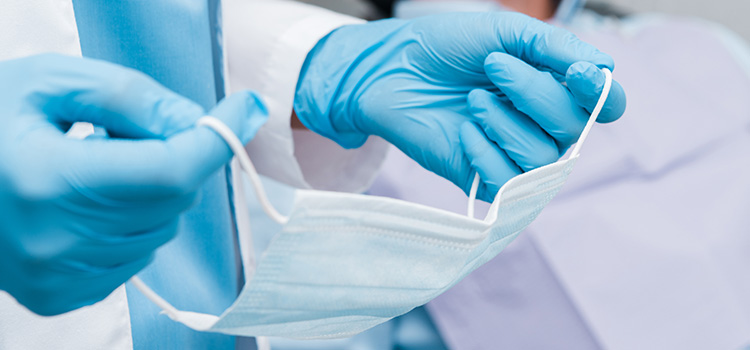 Dental Problems as a Result of Restricted Access to Dentists
Most obviously, COVID has restricted people's access to the dentist. As people self-isolated to keep themselves safe, their regular dental checkups became less important, thus, resulting in a myriad of oral health problems. Dr. Leonard Umanoff of Luxden Dental Center explains, "many patients have delayed seeking treatment since the beginning of COVID-19, whether it be due to fear of exposure to COVID, lack of insurance and finances, or lack of access to a dentist due to closures". He also mentions that it is a daily occurrence to hear patients say "the last time I saw a dentist was before the pandemic", or "I was supposed to do this before COVID but then I couldn't". With the rise of pandemic panic, normal habits such as dental hygiene and dentist visits became less of a priority.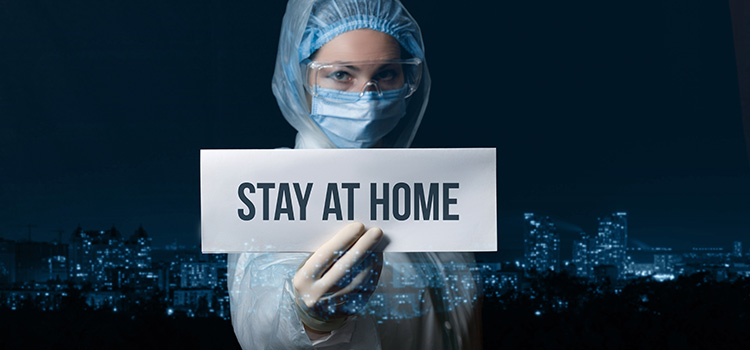 Dr. Adrienne Hedrick, a dentist with the Longmont Dental Loft explains she's noticed "a huge increase in cracked teeth and cavities, as well as more patients with periodontal disease during the pandemic". Additionally, "there has been a marked increase in the number of patients presenting with dental caries and oral thrush since the beginning of COVID-19. People are presenting earlier with more severe symptoms" according to Dr. Katrina Zhao. She also notes "a marked increase in the number of people requiring wisdom teeth extractions". These dental health problems are likely a result of self-isolation and restricted access to dental services.
The "Snowball Effect" of Missing Regular Dental Visits
It is the general consensus of the dentists we spoke to that ordinarily small dental issues developed into more major problems as people skipped their regular dentist visits. Dr. Mariya Malin of Wilton Smiles states, "Lately, there have been a lot of pain emergency visits. When patients do come in for an exam after a 2-year hiatus, they complain of bleeding gums and inflammation. However, the biggest issue facing people delaying dental care is the fact that small problems become huge over time. So, a small filling becomes a root canal or extraction. Unfortunately, this is more common nowadays than it should be". Unfortunately, as patients feel comfortable enough to go back to the dentist, they are now confronting these issues that snowballed during the height of the pandemic.
How Time at Home Impacted Oral Health
More time at home also means more snacking. Dr. Avinash Sachdev with the Gentle Dental Care Group explains, "Every time sugar is consumed, an oral acid type attack takes place where the pH level in the mouth lowers. This creates the ideal environment for bacteria to fester and decay teeth". Many dental experts confirm that there has been an uptick in tooth decay in their practices. Cavities, gingivitis, and more also increased as a result of this snacking.
The Role Stress Plays in Oral Health
In addition to limited dental visits, stress plays a huge role in oral health decline during the pandemic. Dr. Saul Konviser explains that he's recognized more patients "complaining of jaw pain and headaches related to clenching and grinding of the teeth" as well as "many complaints of worn and fractured teeth and fillings". He notes that these are a result of stress and anxiety brought on by the pandemic as well as apprehension of patients to attend their appointments during the pandemic. Dr. Steven Cordoves concurs: "Teeth grinding, which is associated with anxiety and stress, has caused wear and fractures on existing restorations or on virgin teeth which can sometimes cause irreversible damage and tooth loss".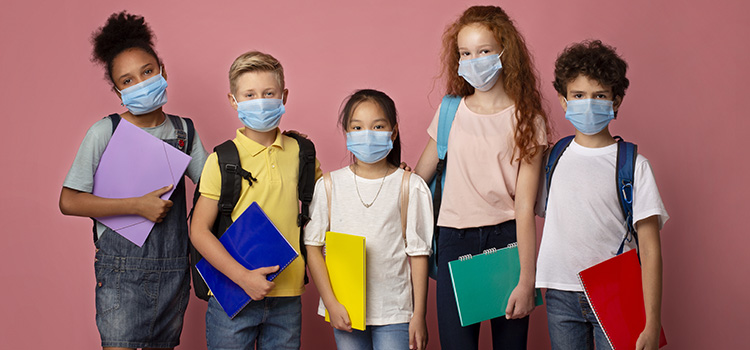 "Mask Mouth"
Dr. Jonelle Anamelechi, a pediatric dentist, explains the phenomenon of "mask mouth" that has developed in children. "Mask mouth" is seen in many children who often mouth breathe and are wearing their masks for long periods of time while they are at school. In an interview with NBC she explains that "face masks can trap in bad bacteria causing cavities and tooth decay". Increased bacteria dries out the mouth and creates an ideal environment for more bacterias which contribute to poor oral health. Dr. Anamelechi states that in addition to brushing twice a day, it is imperative that kids drink water throughout the day to rehydrate the mouth and rid of as much of the bacteria as possible. She also recommends parents pack an apple in their children's lunches: "apples are nature's toothbrush".
How Dentists Recommend you Maintain your Dental Health During the Pandemic
While it is unfortunate that COVID-19 has manifested itself in oral health, dental experts have tips and tricks to turn it around as we continue to navigate through the pandemic. Calandra Farley, a dental hygienist, believes self care is a key factor in caring for your dental health during the coronavirus: "Make yourself take breaks, walks,exercise. These will help you relax, so you don't take your tension out on your teeth. Exercise can also help shred the COVID-15 and improve snoring, sleep issues, mouth breathing, and the like. All of which will improve your oral health". She also recommends using a tongue scraper to improve bad breath. These self-care practices may improve anxiety and stress, which is often the root cause of dental problems and conditions.
The best thing you can do for your overall oral health is to consistently brush and floss. Dr. Avinash Sachdev impresses the importance of good brushing technique to her patients: "Pay particular attention to the area of the mouth where the gum and tooth join- This is where bacteria likes to build up and cause problems, not just brushing the teeth surface itself". Additionally, to protect teeth from stress-induced grinding, Dr. Avinash declares, "wearing a nightguard or bite guard can prevent patients breaking and damaging their jaw".
Related Articles: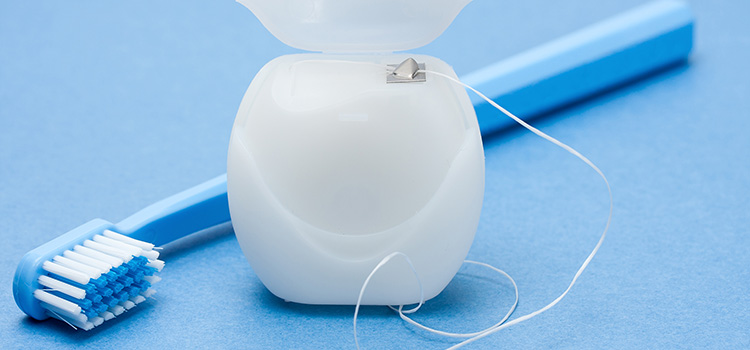 How Has COVID-19 Affected Modern Dentistry?
Dr. Izbel Aksit makes an interesting observation regarding cosmetic dentistry during the pandemic: "Many people had time to discover themselves while sitting at home. They looked at the mirror and inspected their mouth. So, they noticed even tiny problems inside their mouth. Consequently, the demand for cosmetic dentistry has increased".
Dr. Daniel German is the founder of Orthobrain, a system which helps dentists integrate orthodontics into their dental practices. As an expert columnist on cleveland.com, Dr. German explains the ways in which COVID has changed modern dentistry. Even before the pandemic, in 2018, "39% of the U.S. population did not see a dentist, with cost and lack of time as the two main reasons''. Of course, the onset of COVID only increased the amount of people who put off dentist visits. This made way for the rise of teledentistry, which has now become standard practice for many dentist offices, allowing many people to seek dental care from the comfort of their own homes. COVID has also forced increased safety protocols in dentist offices. Dentists have long worn face shields, masks and gloves; however, "HEPA air filters– which filter out airborne bacteria and viruses– [are] becoming standard across the industry".
Conclusion
So, there you have it. 11 dental experts explain what they've noticed about their patients' dental health and hygiene in the past few years. More time at home, isolated, and behind masks triggered oral health problems that developed into more extensive issues. Regular dental checkups and cleanings are imperative for maintaining health during the pandemic. Let this be a reminder to schedule your next dental visit right away. For more information about dental health, visit the websites of the experts quoted above.