Cracked Retainer From Grinding
16th Jan 2022
Grinding and clenching puts immense pressure on your teeth and jaw. In some cases, this can cause an orthodontic retainer to crack or break. If you wear an orthodontic retainer or Invisalign, you may develop a cracked retainer from grinding.
While you need to wear your retainer to keep your teeth in place, you also need to protect your dental health if you have bruxism or TMJ. So how do you protect your teeth from grinding damage while wearing a retainer? Below, learn what to do if you have a broken or cracked retainer and how you can manage bruxism, TMJ, and orthodontic conditions that require a retainer.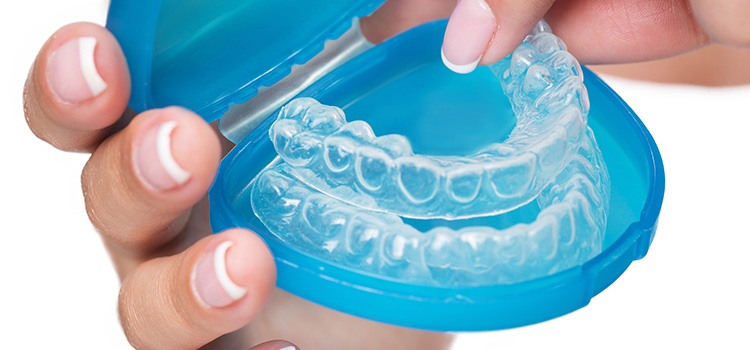 Can You Still Use A Broken Retainer?
Unfortunately, if your retainer breaks or cracks, you should not continue to use it. The same applies to Invisalign as well. Cracks in your retainer can prevent it from doing its job and can damage your teeth, gums, tongue, and cheeks.
A case study titled Orthodontic treatment of a mandibular incisor fenestration resulting from a broken retainer detailed what happened when one man wore a broken retainer for four years. The broken retainer caused uneven pressure to be placed on one of the man's teeth, which subsequently caused the root of the tooth to move. To solve the problem, he needed root repositioning, root removal, and a root canal (Farret et al 2015). This is one of many ways in which a broken retainer can impact your dental health.
A cracked or broken retainer can lead to serious dental and orthodontic issues if not addressed, so it's best to talk to your dentist or orthodontist as soon as possible.
How to Fix a Cracked Retainer
As soon as you notice your retainer is cracked or broken, call your orthodontist to set up an appointment. He or she can examine the device and discern if repairment is an option. This applies to all types of retainers: removable retainers, clear aligners/clear retainers or Invisalign aligners, permanent retainers, bonded retainers, and fixed retainers.
A Google search may reveal "DIY" processes for fixing a cracked retainer, but you should resist the urge to fix it yourself. This is an instance where you should leave it to the professionals. If you attempt to fix your retainer with glue, you may not get it back into the proper alignment. Additionally, some bonding agents include harmful chemicals and toxins that you shouldn't place in your mouth.
Depending on the damage, your orthodontist may be able to fix your retainer, or he or she might provide you with a new retainer.
Related Articles: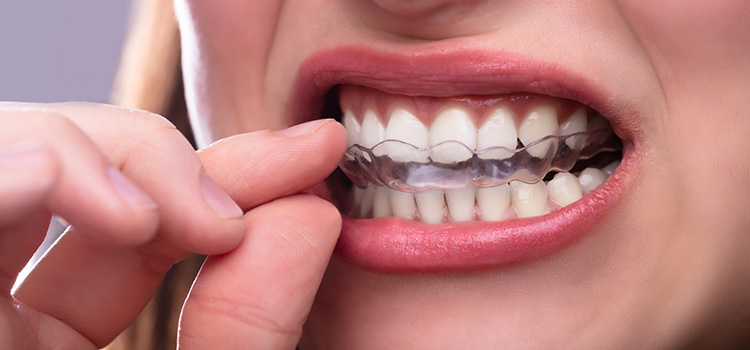 How to Treat Bruxism and TMJ When You Wear a Retainer
Treating bruxism and TMJ when you wear a plastic retainer can get tricky because you can't wear two oral appliances at the same time. Addressing bruxism or TMJ is important to avoid jaw pain and damaged teeth. Night guards for bruxism and repositioning splints for TMJ are some of the most common treatment options, but these devices aren't optimal for those who wear a retainer regularly.
The best way to deal with this situation is to identify the root cause of your teeth grinding and treat that accordingly. Unfortunately, this is easier said than done because it can be very difficult to identify the cause of both bruxism and TMJ. By working closely with your dentist and healthcare provider, you may be able to determine a cause for your bruxism and find an effective treatment.
Common treatment options for bruxism and TMJ include:
Stress relief techniques
Meditation
Over-the-counter medications
Botox
Stopping medications that can cause these conditions
Muscle relaxants
If you are unsure of the root cause of your bruxism or TMJ, leave it to the professionals.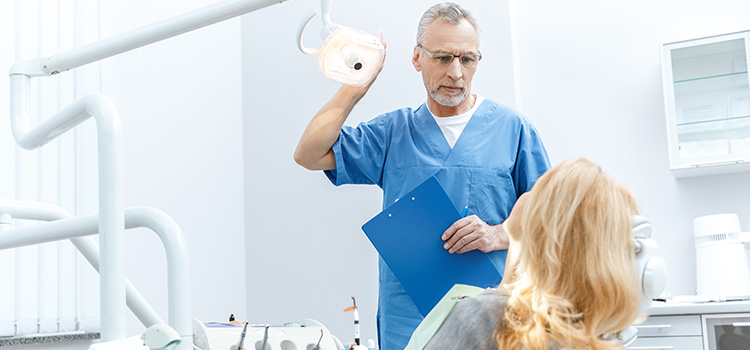 Can I Use a Mouthguard as a Retainer? (Or Vice Versa)
Unfortunately, mouthguards and retainers cannot be used interchangeably. Each oral appliance is designed for a very specific purpose.
Retainers are an orthodontic treatment designed to keep your teeth in place. On the other hand, mouth guards, night guards, and splints are designed to protect your teeth from grinding and clenching side effects. These appliances are typically made of hard acrylic and create a barrier between the upper and lower teeth to protect them from the forces of grinding and clenching.
In most cases, retainers are neither thick nor durable enough to protect your teeth and jaw from the forces of bruxism and TMJ. Additionally, mouthguards are not crafted to straighten teeth after orthodontic work has been done the way retainers are.
Related Articles:
Managing Bruxism and Orthodontic Conditions
Managing a condition such as bruxism or TMJ when you also wear an orthodontic retainer can be difficult. You cannot wear a night guard or a mouthguard simultaneously with a retainer, but a retainer is not strong enough to withstand the forces of clenching and grinding.
If your retainer gets damaged or cracked due to bruxism or TMJ, it's important to make an appointment with your dentist or ortho who can assess the damage and fix or replace your retainer. You can also speak to him or her regarding bruxism and TMJ treatments that don't require an oral appliance. Properly treating your condition will allow you to continue to wear your retainer without damage while also protecting your teeth from the effects of bruxism or TMJ. It's a win-win for your oral health.

Shop Now
References:
Farret, M. M., Farret, M. M., da Luz Vieira, G., Assaf, J. H., & de Lima, E. M. (2015). Orthodontic treatment of a mandibular incisor fenestration resulting from a broken retainer. American journal of orthodontics and dentofacial orthopedics : official publication of the American Association of Orthodontists, its constituent societies, and the American Board of Orthodontics, 148(2), 332–337. https://doi.org/10.1016/j.ajodo.2015.04.027
Mayo Clinic Writing Staff. (2018). TMJ disorders. Mayo Clinic. https://www.mayoclinic.org/diseases-conditions/tmj/diagnosis-treatment/drc-20350945