DIY Night Guard
21st Nov 2021
If your dentist has quoted you hundreds of dollars for a custom-fit night guard because you clench or grind your teeth, you may be looking for other, more cost-effective options such as a DIY night guard. In general, you have two alternative options: you can customize an over-the-counter night guard, or you can order a custom mouth guard online and take your teeth impressions at home.
While many over-the-counter options are available, both Pro Teeth Guard and the American Dental Association (ADA) do not recommend using stock mouthguards or boil-and-bite mouthguards for the treatment of bruxism. Nonetheless, a cheap DIY guard might work to temporarily protect your teeth from teeth grinding while you wait for your high-quality custom-fit dental guard.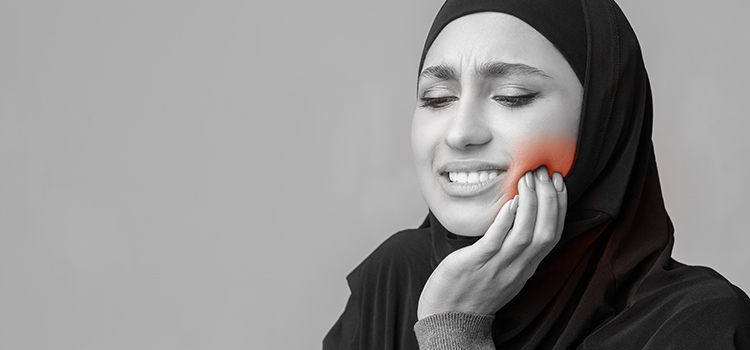 How to DIY and Customize an Over-the-Counter Mouthguard
To be clear, a DIY night guard is never the ideal solution for bruxism. They are typically bulky, uncomfortable, and less durable than custom guards because they are not made to be worn for 8 hours each night. Rather, they are designed to absorb shock from sports-related injuries. However, while we do not recommend stock guards or sports guards for the treatment of bruxism, they can be a temporary solution. When you order a custom fitted night guard from your dentist or from an online retailer, it can take a few days or weeks to perfect. While you wait for your custom guard to be crafted, this at-home DIY night guard process may be helpful.
Related Articles:
For under $1, you can make a DIY guard/retainer, temporarily protecting your teeth while you wait for your professionally-made guard.
Here are the steps you can follow to make a DIY night guard:
Step 1: Buy a stock night guard or mouthguard from a drugstore, sports store, or Amazon. An example of a popular brand is Dentek. Some brands sell their mouthguards for as little as $1.
Step 2: Boil water and put the night guard in the hot water. Leave it in the water for about 30 seconds.
Step 3: Let the night guard cool for a few seconds, then press the night guard into your teeth so it molds around your teeth. You can choose to put the night guard on your upper or lower teeth. This will take about 30 seconds.
Step 4: Trim the extra material and bulk from the night guard. Once you've trimmed the excess material, use sandpaper to smooth any rough edges.
Step 5: Rinse the night guard to clean off any debris.
Following these steps will give you a night guard with a more comfortable fit than you would get if you simply bought a mouthguard off the shelf and did nothing to customize it. However, this technique will not be as comfortable nor as protective as a professionally-made custom-fit night guard. Be sure to only use a DIY night guard if you are waiting for your night guard to be made.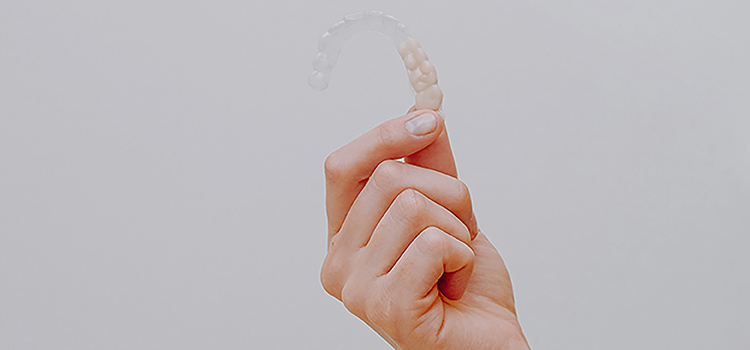 "Homemade" Dental Night Guard from an Online Retailer
Fortunately, a homemade DIY stock night guard is not the only way you can save money on a night guard. You can get the same protection and quality you would from a dentist night guard via online night guard retailers.
When you order a dental night guard from an online retailer, you will take impressions of your teeth at home, and then a custom-fit night guard will be made for you in a professional dental lab. These are effectively the same night guard you would receive from the dentist, but at a fraction of the price because you are buying directly from the manufacturer. Custom fitted guards are made from hard acrylic and thermoplastics to give teeth grinders the best protection available.
Not only do these custom-fitted night guards cost less than those purchased from the dentist, but they provide actual protection. Professionally fitted night guards you can make at home also relieve pain caused by bruxism. For many people, this includes jaw pain, tooth damage, headaches, and earaches. If left untreated, bruxism can also develop into TMJ, which may require a more expensive oral splint to treat.
The process to make a homemade dental night guard from a professional lab is simple. First, you'll choose and order your night guard type: hard night guard, hybrid (dual laminate) night guard, ultra thin daytime guard, or soft night guard. Each of these can be crafted for the top or bottom teeth. Select a night guard based on the severity of your grinding and personal preference. Then, you'll receive impression trays right at your doorstep. Rather than heading into the dentist's office, you'll take your teeth impressions right at home.
Next, you'll send your impressions back to the dental lab. Your night guard will be crafted in the same professional dental lab as the custom night guard from the dentist's office. You'll receive your finished night guard in the mail, and you can begin protecting your teeth with a professionally-made guard without having to go to the dentist's office.
Related Articles:
How to Make a DIY Night Guard
For teeth grinders, taking care of your oral health may involve more than the usual toothbrush, toothpaste, floss, and mouthwash. Using a night guard can protect your teeth from invasive dental work such as dentures, crowns, etc. Making a DIY night guard is a good idea if you are waiting for a professionally-made night guard. Whether you get a night guard at your dentist's office or from an online retailer, this process can take a couple of weeks. You want to make sure you are taking good care of your oral health, especially if you suffer from bruxism, TMJ, or sleep apnea. Even though DIY night guards from the drugstore are not typically the best option, they can work for a short period of time as a temporary solution.
If you choose to buy an over-the-counter night guard and mold it to fit your teeth, be sure to be in close contact with your dentist. Follow this up with a professionally-made night guard that will protect your teeth long-term.

Shop Now
You can get a custom-fit mouthguard at an affordable price from Pro Teeth Guard. We make our night guards in a professional dental lab, and every night guard is guaranteed to fit comfortably with our 110% money-back guarantee.
References: