TMJ And Vertigo
3rd Apr 2022
Temporomandibular joint disorder, or TMJ disorder, is famous for its ability to cause jaw pain and clicking or locking of the jaw joint. Symptoms like facial pain, headaches, earaches, tinnitus, and neck or shoulder pain are also widely recognized. Unfortunately, the list of ways that TMJ disorder (or TMD) can cause pain and discomfort doesn't stop there. It might come as a surprise that dysfunction in the jaw joints has been associated with vertigo, lightheadedness, and dizziness as well. In this article we will explain the relation between TMJ and vertigo.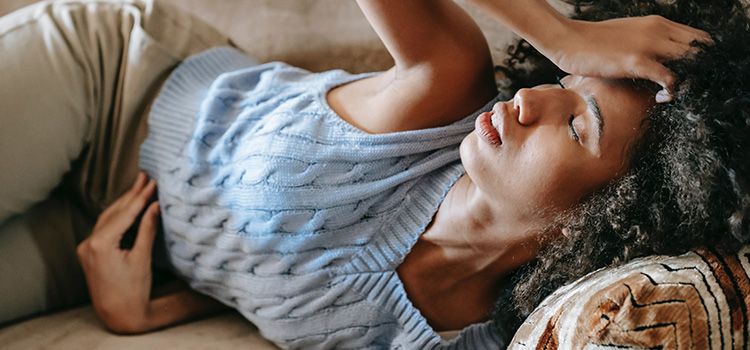 What Is Vertigo?
As WebMD indicates, vertigo is an unpleasant sensation that leaves you feeling off-balance. When it occurs, it creates a false sense of movement. It tricks the brain into feeling like either you are spinning or the world around you is.
Can TMJ Cause Vertigo?
TMJ disorder can definitely trigger vertigo. It's a matter of proximity. Dr. Joshua Hong explains, the jaw joints are connected to the temporal bones. Found on either side of the head, these bones make up the side and base of the skull. Therefore, any misalignment of the jaw or inflammation in the jaw joints can put pressure on the temporal bone. This can impact the ears which are closely connected to the sensors in the brian that control body movement.
The ear canals are home to the vestibular system. This includes a system of sensors in the inner ear that alert the brain to the body's position and movements. Disruption of these sensors or any misalignment of the vestibular nerve, which transmits messages between the sensors and the brain, can trigger vertigo.
The eustachian tube is another vulnerability within the ear canal. It is located directly above the jaw joint, so any swelling quickly encroaches on it. As FamilyDoctor.org reports, these small passages connect the middle ears to the throat. When they become blocked, you're likely to experience ear pain, hearing loss, a sense of fullness in your ear, and trouble maintaining your balance.
Related Articles: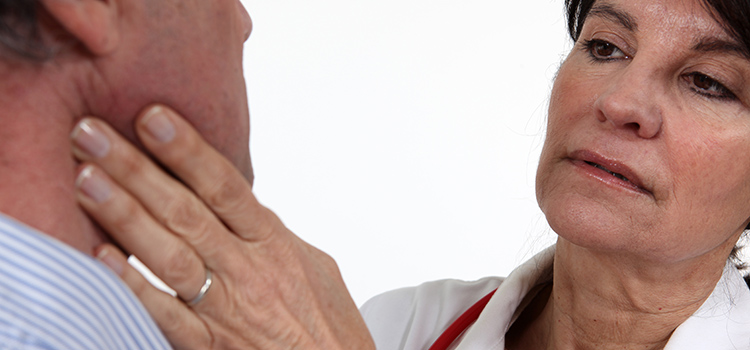 How Is Vertigo From TMJ Disorder Stopped?
"Research indicates that there is a direct correlation between vertigo and TMJ," says Dr. Hong. If you're experiencing TMJ pain and vertigo, it's only natural to suspect a connection. However, infections, migraine, head injuries, and other conditions can cause dizziness and lightheadedness as well. To identify if TMJ is the culprit, pay your healthcare provider a visit.
If it is confirmed that TMJ disorder is the culprit, there are a number of TMJ treatments that may help ease both your sore jaw muscles and your dizziness. Colgate offers a mix of suggestions that can be used either independently or in various combinations:
Orthodontic Devices: You might call it a mouth guard, dental appliance, oral splint, or nightguard. Oral splints for TMJ work to properly reposition the jaw. This protects teeth from damage, eases pain, and reduces strain on jaw muscles and joints, which, in turn, ends vertigo. Treating TMJ disorder requires precision, and adjustments are often needed as treatment progresses. That's why over-the-counter mouth guards aren't recommended for the treatment of TMJ disorder. You'll need to see your dentist for the proper product and fit.
Injections: Injecting Botox into the muscles of the jaw responsible for bruxism and TMJ can weaken them enough to reduce the strain on the jaw joints. This provides an opportunity for healing. Corticosteroid injections into the jaw joints may reduce inflammation.
Physical Therapy: Physical therapy can help break destructive behaviors and undo damage. Biofeedback is a powerful tool to learn how to take control of unconscious behaviors and jaw movement. Meanwhile, massage and various exercises can reduce tension and strengthen and rebalance jaw muscles.
Medications: Painkillers, muscle relaxers, anti-inflammatories, and even some antidepressants can all be used to relieve the pain associated with teeth grinding and jaw clenching.
Surgery: The possibilities range from minimally invasive procedures to open-joint surgeries, but surgery is generally considered a last resort. It is only used for patients with the most severe cases of TMJ.
Home Care: Small changes in lifestyle can offer major relief for people battling TMJ disorder. For starters, avoid extreme jaw movements. Choose soft foods, and avoid excess chewing. Finally, ice your jaw to reduce inflammation.
Related Articles:
How Do You Deal With Dizziness Caused by TMJ Disorder?
Vertigo is stressful and scary, especially if it's impacting your ability to drive or complete your daily activities. Before you identify the cause of vertigo, it is important to know how to deal with episodes of imbalance when they occur. Dr. Scott Young offers a few tips:
When a vertigo attack strikes, find a quiet dark room. Lay down, relax, and focus on deep breaths until the attack passes.
Manage your stress. Stress is a major factor in TMJ disorder, so reducing it can help ease your symptoms.
Find a massage therapist familiar with TMJ disorder.
Vertigo may be one of the lesser-known symptoms of TMJ disorder, but it can be incredibly disruptive to daily tasks and activities. Fortunately, treating your TMJ disorder will generally also take care of the vertigo. That makes seeking out an effective treatment plan for your TMJ disorder even more important. If you experience dizziness, lightheadedness, or feelings of off-balance regularly, visit your doctor right away for treatment advice.

Shop Now
References: