​Mouth Taping for Teeth Grinding
12th Feb 2023
If you grind your teeth, you may have heard about mouth taping for teeth grinding. Evidence suggests that this non-invasive home treatment option has helped some people stop teeth grinding and improve their sleep, oral health, and physical health.
Before you try mouth taping, read our guide to explore the benefits, potential side effects, precautions, and proper taping techniques.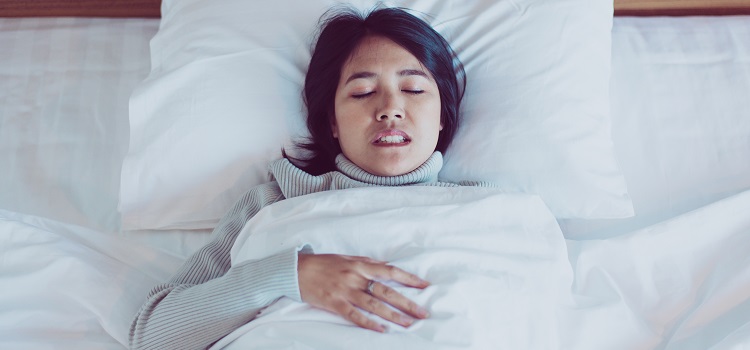 How Does Mouth Taping Work?
As the name suggests, mouth taping for teeth grinding involves using mouth tape to keep the mouth shut. This prevents mouth breathing and supports nasal breathing (also known as nose breathing). Nasal breathing promotes deep sleep and reduces the risk of dry mouth, which may lead to cavities and other oral health problems.
Benefits of Mouth Taping for Teeth Grinding and Oral Health
Mouth taping may help decrease clenching, grinding, and other symptoms of bruxism. When you tape your mouth shut, you force yourself to breathe out of your nose, and this increases the level of nitric oxide in your body. You can read our article Bruxism Diet to Manage Symptoms of Bruxism to find an alternative and easy method to reduce these symptoms.
Higher levels of nitric oxide are associated with pain relief, improved sleep quality, better blood pressure, and enhanced mental health. When you use mouth tape, you're less likely to wake up with bruxism symptoms at night, and it may be easier to sleep through the night.
In addition, mouth taping could reduce symptoms of sleep apnea, a condition that is related to bruxism. Sleep apnea causes patients to repeatedly stop and start breathing during sleep. They may experience dry mouth, gasping, snoring, and morning headaches.
In some cases, mouth taping may be useful in diagnosing severe obstructive sleep apnea and similar conditions. When patients with undiagnosed sleep apnea use mouth tape, they may have difficulties with keeping the mouth tape on overnight. These experiences could lead them to seek help from a physician or a specialist in dental sleep medicine, and they may discover that they have a condition that needs treatment. A common method to reduce the symptoms of sleep apnea is using a mouth guard for sleep apnea.
Mouth taping promotes improved oral health by reducing dry mouth, an ailment that contributes to the development of cavities and gum disease. Dry mouth is particularly common with mouth breathing. When the mouth is dry, saliva can't coat the teeth properly. The enamel may become very thin, and this increases the risk of tooth decay and gum issues.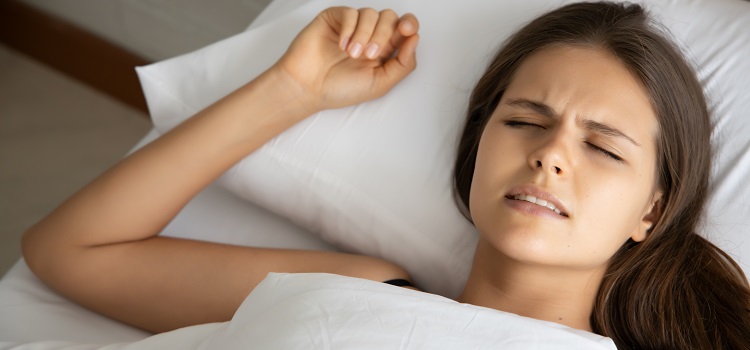 Potential Side Effects of Mouth Taping
Although mouth taping is considered to be safe for most people, you may experience some side effects. It's especially important to be aware of these commonly reported side effects:
Sticky residue from the tape
Allergic reaction to the tape
Insomnia
To reduce your risk of side effects, make sure to apply a lubricant on your lips and around your mouth before you place the tape on your mouth. When you're using a new tape, always do a patch test first, and don't use the tape if you notice any redness or irritation.
Insomnia is normal during the early stages of mouth taping, and it may take a few weeks to adjust to the treatment. If you struggle with insomnia after the first few weeks, you may want to try a different type of mouth tape or a new taping technique.
Related Articles:
How to Know if Mouth Taping is Right for You
Before you try mouth taping or any other treatment, always ask your dentist or doctor. Mouth taping may not be safe if you have certain medical conditions, including uncontrolled epilepsy, nausea, and vomiting. Additionally, you should not use mouth tape if you have blocked nasal passages, some types of allergies, or difficulty breathing out of your nose. Make sure that you let your healthcare provider know if you have any of these conditions.
How to do Mouth Taping
If your dentist or doctor has recommended you mouth taping for teeth grinding, here's how you can get started:
Choose appropriate tape: For proper mouth taping, you'll need to use tape that's porous and safe for use on the skin. You could use medical tape, hypoallergenic tape, or surgical tape. These tapes are more comfortable and are less likely to cause pain and irritation. Due to the risk of side effects, never use masking tape, duct tape, or any other type of tape that's not intended for use on the body.
Use a safe, effective taping technique: Depending on your preferences, you may want to place mouth tape around your mouth or across your mouth. To tape around your mouth, place your tape horizontally. Put one piece of tape slightly above your upper lip, and place the second piece of tape slightly below your lower lip. You can place the outer edges of the tape directly over your lips. To tape across your mouth, use one piece of tape, and place it vertically. Apply the tape in the center of your lips, and press it down so that it holds your upper and lower lips shut.

Shop Now
Mouth Taping FAQs
How often should I do mouth taping?
This will depend on the severity of your symptoms and on your overall health. Some people use mouth tape for several months or years, and others only do it for a couple of weeks. You should ask your healthcare or dental sleep medicine provider about the length of time that's right for you.
How long should I leave mouth tape on each night?
Ideally, it's best to leave mouth tape on for the entire time that you're sleeping. However, many people struggle with doing this, and they may pull the tape off overnight. If this happens, don't give up! Keep using the mouth tape, and you may find that you're able to leave it on for longer periods over time.
When should I discontinue the use of mouth tape?
Stop using mouth tape if it causes irritation or pain that doesn't resolve with a new type of tape or a new taping technique. If you find that you're removing the tape during sleep on a regular basis after two weeks, check with your doctor about potential causes. Always let your healthcare provider know about any new or worsening symptoms.
Incorporating Mouth Taping Into Your Teeth Grinding Treatment Plan
Mouth taping is just one part of your overall treatment plan for bruxism. Your dentist or doctor will likely recommend that you use it along with other treatments to stop teeth grinding. For example, you may need to wear a mouthguard at night or during the day to reduce pain and other symptoms.
If your dentist or healthcare professional has advised you to use a mouthguard, you may want to consider purchasing yours from Pro Teeth Guard. We offer custom-fitted mouthguards made in professional dental labs, and we use premium-quality materials. We offer a 110% money-back guarantee with every purchase.
Sources: