​Teeth Before and After Grinding
6th Jun 2022
Teeth grinding is a costly habit that is accompanied by many painful side effects, including jaw pain/sore jaw muscles, facial pain, headaches, and earaches. Unfortunately, tooth damage is one of the most common teeth grinding symptoms. Constant pressure from grinding and clenching causes damaged or worn tooth enamel and tooth sensitivity as a result. Your teeth may look different before and after teeth grinding. The specific changes you notice will depend on the severity and duration of your teeth grinding.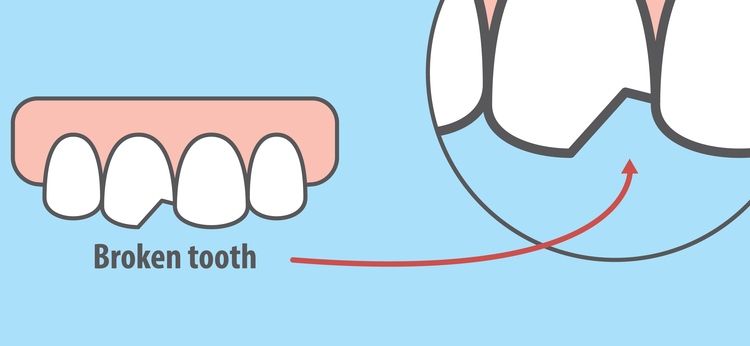 How do Teeth Look as a Result of Teeth Grinding?
Teeth grinding can cause some or all of these changes in the appearance of your teeth:
Chips or cracks in your teeth
Broken teeth
Loose teeth
Flattened teeth
While these changes to your teeth might appear to be simply aesthetic concerns, they can actually make you more likely to develop more serious oral health and general health concerns. For example, thin enamel increases tooth sensitivity, and it might increase your risk of developing tooth decay.
Related Articles: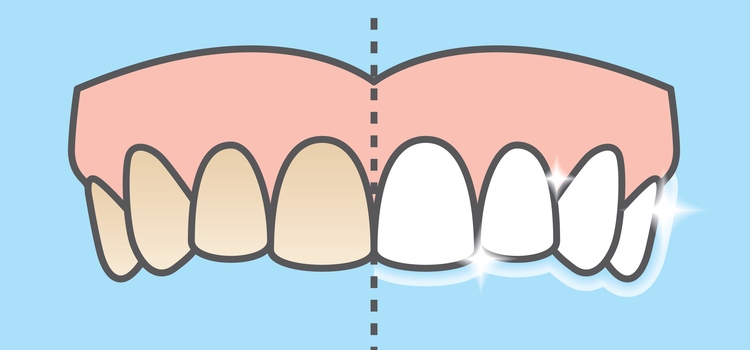 Can Teeth Heal From Grinding Damage?
Usually, professional dental treatment is necessary to fix damage caused by bruxism and TMJ/TMD. Depending on the severity of your tooth wear, you may need dental crowns, porcelain veneers, dental implants, or other restorations.
Cosmetic dentistry procedures and restorative dentistry procedures are invasive and expensive. To avoid the need for these invasive dental procedures, it's important to seek treatment for bruxism or temporomandibular joint dysfunction before your symptoms become severe and your dental health is impacted.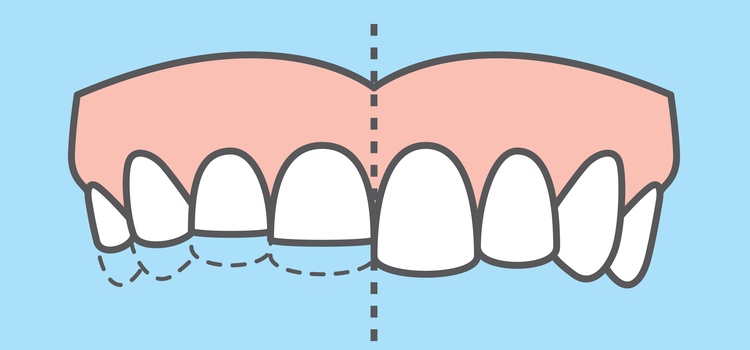 How to Treat Teeth Grinding Damage
The dental care treatment you need will depend on your symptoms and the appearance of your teeth. Your dentist may recommend a combination of restorative and cosmetic procedures, including fillings, root canals, implants, crowns, dental veneers, and dentures. In some cases, orthodontic appliances such as invisalign might be necessary.
However, if the condition is caught early on, a mouthguard is usually recommended to protect the teeth. More often than not, if your dentist notices signs of wear on the teeth, they will recommend this course of treatment.
Mouthguards, night guards, and other oral appliances can reduce the wear on your teeth and help to prevent symptom progression. These are typically the recommended treatment option for more teeth grinders because they are fairly inexpensive, non-invasive, and effective.
For the most effective treatment, you should also treat any underlying causes of bruxism and jaw joint issues. You may need to involve your doctor and your dentist in your treatment plan, especially if you have certain health conditions such as sleep apnea or other sleep disorders. Stress is also one of the most common causes of bruxism, so addressing the stress with meditation, yoga, and other stress relief techniques can improve the condition.
Related Articles:

Shop Now
Teeth Before and After Grinding Damage
To prevent the chipping, loosening, and flattening of your teeth that can happen in the later stages of bruxism, see your dentist as soon as you experience any jaw pain or tooth sensitivity. If a mouthguard is recommended to prevent symptom progression, you may want to purchase one from Pro Teeth Guard. Our custom-fitted mouthguards are made in a professional dental laboratory with premium-quality materials, and we offer easy online ordering. For your peace of mind, every purchase comes with our 110% money-back guarantee.
Sources: