Wearing a Night Guard: Pros and Cons
19th Jan 2023
If your dentist has diagnosed you with bruxism (teeth grinding) and recommended wearing a night guard, you might feel hesitant. Aren't night guards expensive? Won't they feel uncomfortable? What are the benefits and potential drawbacks? In this guide, we'll walk you through night guard pros and cons so that you can make an informed decision. Make sure to ask your dentist about your concerns, too.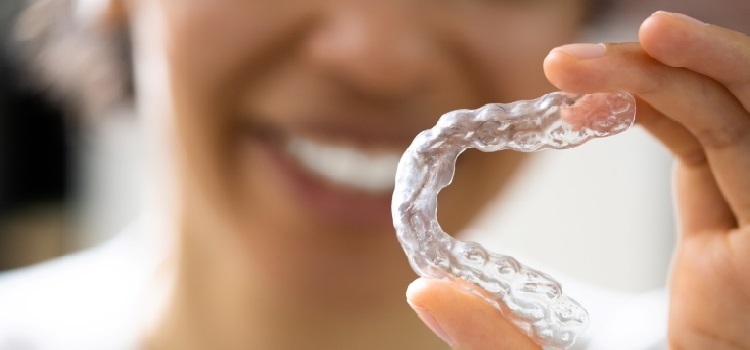 The Pros of a Night Guard
Night guards can reduce the risk of tooth damage due to bruxism, and they may help alleviate jaw pain and other symptoms associated with teeth grinding. For example, your night guard could provide the following benefits:
Protection: Regular use of a night guard can help stop your teeth from being damaged by clenching and grinding. Your night guard could reduce your risk of chipping, flattening, breaking, or loosening your teeth. It may reduce wear and tear on your tooth enamel.
Pain Relief: Your night guard could relieve the tooth, jaw, neck, and facial pain that you might experience with bruxism. It may reduce headaches and damage to the insides of your cheeks. In addition, it can prevent your bruxism from developing into other painful conditions, such as TMJ disorder.
Better Sleep: Sleep disruptions are very common for people with bruxism. If you have bruxism, you may wake up in the middle of the night, and it may be difficult for you to fall asleep. When you wear your night guard, you might find that you're able to sleep through the night more easily, and you could sleep more deeply. This may help you feel alert and well-rested in the mornings.
User-Friendly Design and Comfortable Fit: Night guards are easy to use, and they take just a few seconds to put on before bed. If you get a custom-fitted, high-quality night guard, it will feel comfortable because it's made for you. Many people who wear custom night guards report that they're able to fall asleep in a few minutes, and they don't notice their night guards during use at all.
Related Articles:
The Cons of a Night Guard
Naming pros and cons of wearing a night guard, it should be mentioned that occasionally, you may experience a few drawbacks during your treatment with a night guard. You might encounter these issues:
Adjustment Period: In the early days of treatment, you'll go through an adjustment period. During this time, you'll get used to the feel of your night guard. On average, you should allow three to four weeks to adjust. To make the adjustment as easy as possible, be sure to wear your night guard every night. Inconsistent use will only make the adjustment period harder, and it will prevent you from experiencing relief from your symptoms.
Cost: Night guards can be expensive, and some dental insurance plans may not cover them at all. If your dental insurance covers night guards, you may still be faced with high out-of-pocket fees. Custom night guards from dentists typically cost $300 to $800. To help with the expense, ask your provider about your insurance options and payment plans. Pro Teeth Guard offers custom night guards from the same professional dental lab dentists use at an affordable price.
Treatment Limitations: While night guards can provide relief from many of the symptoms of bruxism, they don't treat the root causes of the condition. Since bruxism frequently occurs at night and is often caused by stress and anxiety, you may need to see a mental health professional and a sleep specialist to treat the underlying causes. Even though night guards won't cure bruxism, it's important to use them to reduce tooth damage and pain. Night guards work to protect your teeth and alleviate symptoms, giving you time to focus on fixing the causes of bruxism.
Related Articles: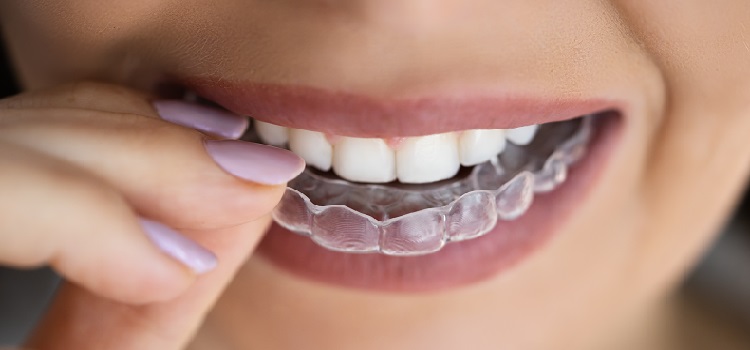 Choosing the Right Night Guard for You
Given the pros and cons of night guards, it's definitely worth getting one if your dentist recommends it. If your night guard doesn't fit properly, it can cause more pain, and it could create additional dental issues. To reduce your risk of these concerns, always start by getting a high-quality, custom-fitted night guard. This type of night guard will give you the best chance of successful treatment and will typically be far more comfortable than an over-the-counter or boil-and-bite night guard. Bring your night guard to your dental visits so that your dentist can make sure it fits your mouth properly.

Shop Now
If you're shopping for a custom-fitted night guard, you may want to consider the options at Pro Teeth Guard. Our night guards are crafted in a professional dental lab with premium-quality materials, and we offer affordable prices. We're committed to making comfortable night guards, and we provide a 110% money-back guarantee.
Always consult your dentist to find the most effective solution for all of your oral health concerns.
Sources: