​Is Your Night Guard Uncomfortable?
7th May 2023
If you've just started wearing a night guard to treat teeth grinding, sleep apnea, or other health concerns, you may be having trouble adjusting to how it feels. Is your night guard uncomfortable? If so, you might be concerned that the discomfort could be a bad sign or that there could be a problem with how your night guard fits.
Use our guide to understand what the discomfort really means, what to do to make your night guard more comfortable, and when to see your dentist for help.
What Is Night Guard Discomfort?
When your night guard causes discomfort, it may just feel a bit strange in your mouth, or it could cause minor soreness or headaches.
The feeling of discomfort that you have when wearing your night guard is different from pain caused by your night guard. If you're experiencing pain, you will have more intense oral health symptoms. You might feel a stabbing sensation in your teeth or gums, and you could feel significant pressure or pinching in certain areas of your mouth. You may have jaw muscle pain and morning headaches, too.
Using a night guard feels different from wearing a retainer. Retainers are dental appliances that keep your teeth in position. They work by placing pressure on your teeth. However, your night guard should not be placing pressure on your teeth. In fact, it shouldn't move your teeth; it is just meant to be a protective covering.
If you're experiencing pain, you should visit your dentist for an evaluation. If what you're feeling is more like discomfort, you may be able to alleviate this symptom with the advice from our guide.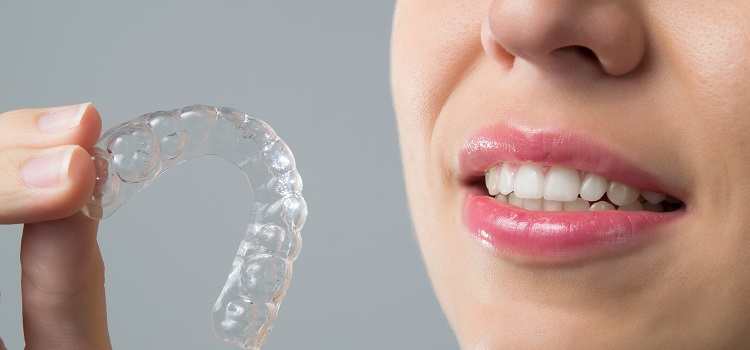 Why Am I Experiencing Discomfort?
To determine the cause of your night guard discomfort, it helps to identify the sensations and physical changes you have when you're wearing your night guard. For example, you might experience some of the following:
Your night guard digs into your gums. In most cases, this happens because you're wearing an over-the-counter or boil-and-bite mouth guard. These types of mouth guards aren't customized for your mouth, so they might not fit the shape of your teeth properly, causing them to dig into your gums. Switching to a custom guard could fix this issue. Custom night guards are the most comfortable option because they're designed for you.
Your night guard feels too bulky. Most of the time, the "too bulky" feeling is caused by a night guard that's too thick or doesn't fit well. Custom night guards are slimmer and more fitted than over-the-counter ones, and they are more likely to be comfortable. If your custom night guard is feeling bulky, you may need to get it adjusted. Bring it to your dentist to have it examined.
You notice jaw misalignment or shifting teeth. These problems can be caused by wearing mouth guards that don't fit properly. Since shifting teeth and bite problems may lead to jaw pain and orthodontic issues, you should visit your dentist right away if you think you could be experiencing these symptoms. Wearing a customized night guard will provide an improved fit, and it reduces the likelihood of shifting teeth and bite concerns.
Your mouth feels strange when you wear your night guard. Maybe you can't describe exactly what you're feeling when you wear your dental guard, but it just feels weird. In these cases, it could be that you need more time to adjust to your new night guard. It's completely normal for things to feel slightly uncomfortable during the first few weeks; however, you should not be experiencing pain. If you're feeling pain or if you still can't find a comfortable fit after a few weeks, see your dentist for assistance.
Related Articles: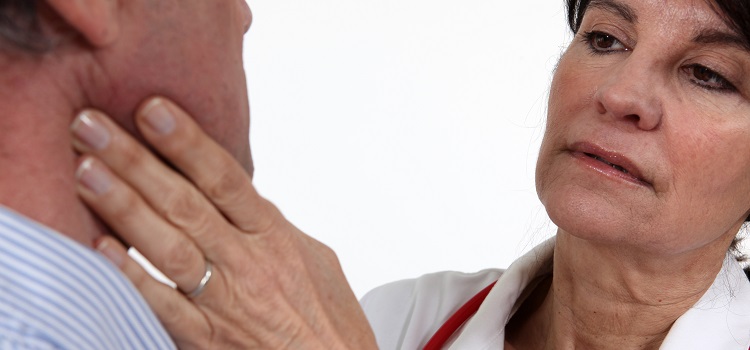 What Can I Do To Make Wearing a Night Guard More Comfortable?
To make wearing your dental night guard as comfortable as possible, you may want to try these tips:
Try Wearing a Night Guard for Your Lower Teeth:
If you're struggling with adjusting to the feel of a night guard for your upper teeth, it can be helpful to try wearing a night guard for your lower teeth instead. You may find that it's easier to get used to the feeling of the lower night guard.
Wear Your Night Guard for a Few Minutes During the Day:
Ideally, try to wear your dental appliance at least once during the day. You should aim to keep your dental night guard in for around five to ten minutes each time. This will help you adjust to how it feels.
Make Your Night Guard a Part of Your Bedtime Routine:
Ease into wearing your night guard by putting it in around five minutes before you go to bed. This way, you'll be able to get used to it before you fall asleep. Try doing breathing exercises, meditation, or other relaxing activities during this time to calm your mind and body.
Always keep your night guard clean, and store it properly: When you take your night guard out, rinse it to remove debris. Next, brush it with a toothbrush to get rid of plaque. Don't put any toothpaste on the brush; it could be too abrasive. Then, place your night guard on clean paper towels so that it can dry completely. Once it's dry, put it into its case. To prevent bacterial growth, make sure that you wash the case with soap and water regularly. You should always wash the case by hand.
Check Your Night Guard Regularly for Damage:
Look out for missing pieces or parts that have been chewed through. If you notice any damage, make sure to replace your night guard right away. Depending on the severity of your symptoms, you could chew through your night guard in around six months.
When Should I See My Dentist for Help With My Night Guard?
If you're experiencing pain, bleeding, or any concerning symptoms when you wear your night guard, see your dentist promptly. Sometimes, wearing an improperly fitted night guard could eventually lead to major changes in your bite and the position of your teeth.
For example, if you're having jaw pain and your teeth hurt, your night guard might be moving your teeth or pushing your lower jaw out of alignment. Your night guard should not cause any movement. Always see your dentist right away if you believe you may be experiencing these symptoms.
In addition, if you notice that your teeth grinding symptoms are not improving with the use of your dental night guard, let your dentist know. Your dentist may decide to change your treatment plan so that it's a better fit for your oral health needs.
FAQs
Should I bring my night guard to regular dental appointments?
Yes, always bring your night guard to all of your routine dental checkups. At each checkup, your dentist can make sure that the fit of the oral appliance still works for you. If your dentist feels that your night guard isn't right for your needs, he or she will suggest alternatives.
What should I do if my night guard makes my gums bleed?
This symptom suggests that your night guard is putting too much pressure on your gums. You should make an urgent appointment with your dentist. In some cases, your dentist might be able to reshape the night guard to reduce the pressure on your bottom or top teeth. If this isn't possible, he or she will recommend other night guards that could help you manage the symptoms of teeth grinding.
Should I stop wearing my night guard if my teeth hurt?
Pain is a signal that something isn't right with the body. If what you're experiencing goes beyond soreness or discomfort, get in touch with your dentist to see if you can schedule an emergency appointment within a few days. When you call, tell your dental team that your night guard is causing pain. They will let you know if you should keep wearing your night guard before your appointment. Always follow your dental team's instructions.

Shop Now
What Are My Next Steps?
If your dentist has recommended that you wear a night guard for teeth grinding, consider purchasing one that's custom made for you from Pro Teeth Guard. We provide custom night guards that are crafted from premium-quality materials, and we make our products in professional dental labs. With our 110% money-back guarantee, you can shop for your own custom-made night guard from the comfort of your home.
Sources: